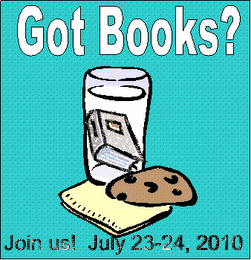 Debut author
Maria Lucia
has offered one signed, personalised print copy to one lucky commentor of her powerful paranormal fantasy novel:
Liberation, book#1 in the Andrusian Chrincles
.
Click HERE
to watch the fantastic book trailer of Liberation, I'm sure it will make you want to read it!
Amora Madre is content in the Smokey Mountains pursuing her teaching of love, things of the spirit, and metaphysics. Her childhood invisible playmates, Casey and Nia, are always by her side. But when soul mate Gabriel Ephraim enters her life, she is drawn into the heart of a horrific encounter with the spirit world in the skies over Washington D.C. Catapulted into service for the Intergalactic Supernatural Intelligence Agency, ISIA, the kindred lovers soon discover the existence of an invisible wickedness over the city, its galactic origins, and its evil designs for national and world events.




As part of an Andrusian galactic strike force, assembled to dismantle the malevolent legion's brutal matrix, Amora and Gabriel, seasoned and accomplished, embark on a dangerous adventure filled with Onaweyans, historical figures, and a confrontation with the dark supernatural syndicate over the fate of the United States and the earth.




With journeys into dimensional worlds, interactions with fantastic characters and creatures, and revelation of the current struggle between the spiritual forces of good and evil, LIBERATION draws the reader into a world where the spiritual dimensions and reality converge.
Click HERE
to watch the fantastic book trailer of Liberation, I'm sure it will make you want to read it!
You can learn more about the Andrusian Chronicles series and book #1 Liberation as well as the author Maria Lucia at
her official website
. Or you can join her at her
Facebook page
.
You can read an excerpt of Liberation
here
.
Maria asked me to post this comment of hers here:
Liberation, Book One of the Andrusian Chronicles

Comments by the author Maria Lucia




I believe that we're at one of the most powerful moments in the history of our planet. And even though Liberation focuses some of its story on the history of my nation, the United States, and the freedom we must ultimately achieve from our own limitations to move to our highest expression of who we are as a nation, this book reaches out to the world. This novel is about us as a human race. It is about the limitations placed on us by forces that we did not understand. It is about reaching for freedom from this. Liberation suggests that we don't have to settle for the acceptance of a pain and violence filled existence. It points to the spirit world as the place to address first for the changes we wish to see on our planet. There are problems there, deep profound issues that have to be dealt with by Earth's most powerful and sacred spirit guardians. Liberation has been written to inspire us all to act together, to create a massive love wave on behalf of the human race and the planet that extends beyond borders, beyond governments. It has been written to inspire us to reach for a love filled future for the Earth instead of an apocalyptic one. This book asks that we go to the Andrusian worlds of love for our guidance and our structures. It asks us to participate in the positive changes we wish to see and correct the spirit and physical course of our own individual nations. But most of all Liberation asks us to take our power as the Human Race by making it very clear what direction we choose the changes to take. My choice is love. What's yours?

Maria Lucia
GIVEAWAY RULES:
Giveaway is open INTERNATIONALLY.
Giveaway ends at 11:59 pm EST on Saturday, July 24th.
Only one entry per person please - duplicate/multiple entries will be disqualified.
All you have to do is fill out THIS form. You MUST be a follower to enter.
(Click the "Follow" button on the left sidebar if you are not a follower yet.)
You can get +2 extra entries if you spread the word about the giveaway (you can use the share on Twitter/Facebook buttons, or post it on your sidebar), but these are NOT mandatory!
ALL YOU NEED TO ENTER IS TO
FILL OUT THE FORM
AND
BE A FOLLOWER
OF EX LIBRIS:

GOOD LUCK!