Dear Authors, Publishers, Fellow Bloggers or simply Generous Readers!
I will be participating in three huge global blogosphere giveaways:
Book Extravaganza
,
Got Books?
and
BlogFest
.
Each of them is a 2 day long fiesta with lots of bookish giveaways, and since the organisers will have a central datasheet with all participating blogs, we expect quite a big interest and lots of people taking part, so the events will get huge coverage.
I already have a few giveaways planned but I would like to make it even more extraordinary and that's why I thought I would ask for your help and kind contribution.
If you would like to promote your book, a new release, get rid of some already-read-but-don't-want-to keep-books or any other prize offering would be greatly appreciated and of course your contribution will be advertised.
Book Extravaganza for all things Bookish - July 16-18 2010
Got Books?
The Bookish event of the year - July 23-24 2010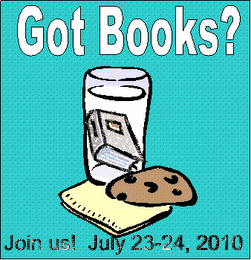 BlogFest
- Mindblowing Blog giveaways - September 10-12 2010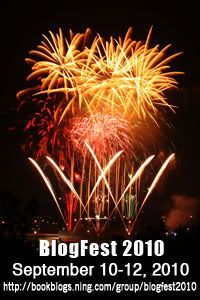 If you would like to be featured in any of these events by contributing a prize please e-mail me at
stella.exlibris@gmail.com
, it would be a great opportunity to get your name out in the blogosphere.
Thank you!