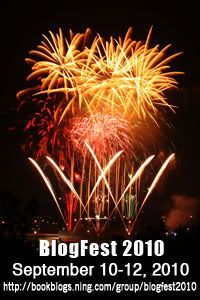 Paranormal romance author/poet Tatyana Varenko has offered 1 paper copy and 1 ebook copy of her paranormal romance Ordeal, told in verse!
Ordeal by T. K. Varenko



It is a verse-ornated story

About love, betrayal, wrath,

Royal vampires' bliss and glory

Bringing them straight to their death.




Luella, fierce, strong vampire,

Falls for a pretty human catch

Sent on her fiancé's desire

To celebrate they are engaged.




This unexpected turnabout

Is doomed to come to a dead end:

Her human sweetheart's dead to shroud;

Her fiancé's avenged for that;




And she is punished for blood treason,

Banished into a mortal child,

Whose human body is a prison

For all her powers to bind.




Her memories obliterated,

She is to find her love at last

Who proves to be too much related

To the misfortunes from her past.
And as a little treat Tatyana has whipped up this verse for you, BlogFest entrants:
Reading
Reading is an untamed desire,
A passion that enslaves your mind,
It gives your dreams what they require
Which is a pleasure of a kind.
It's an escape when you are tired,
A realm to make you feel alright,
The food you need to be inspired,
A means to always tell what's right.
And every written world is binding:
It plants its seed into your brain
Making you capable of finding
Your own way through life and pain.
It makes you think and that is vital
To turn existence into life,
Enchants you with a good recital
About love, and faith, and strife.
It avalanches you with stories
Of worlds you've never seen before
And neatly deals with mundane worries
When that's what you are looking for,
Takes you to different dimensions
And makes your spirit feel the thrill
Of breaking up with the conventions
Of real life suppressing will.
Nothing's impossible in reading:
Books are an endless knowledge well,
Imagination is exceeding
The limits of a human shell.
For more information visit
Tatyana's website
Giveaway is open INTERNATIONALLY.
Giveaway ends at 11:59 pm EST on Sunday, September 12.
Only one entry per person please - duplicate/multiple entries will be disqualified.
All you have to do is fill out THIS form. You MUST be a follower to enter.
(Click the "Follow" button on the left sidebar if you are not a follower yet.)
You can get +1 extra entry if you spread the word about the giveaway (you can use the share on Twitter/Facebook buttons, or post it on your sidebar), but these are NOT mandatory!
ALL YOU NEED TO ENTER IS TO
FILL OUT THE FORM
AND
BE A FOLLOWER
OF EX LIBRIS
GOOD LUCK!