Hey Everyone!
As you might have heard (since I kept repeating it everywhere as some kind of mantra to get through the past week): I am going on vacation! Well actually I am already ON vacation, or at least, on my way to my vacation destination.
Though I planned some posts to go on in my absence, but I thought it would be so much more fun for you if I gave up the reins of my blog and let my blogger friends take possession of Ex Libris for the next week!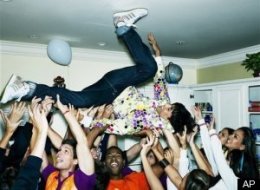 So please keep an eye on them, though they promised to behave and leave the blog in order and all tidy, I have my doubts... ;-)
So until I am away soaking up the sun and reading and relaxing, enjoy the fun and very varied guest posts they have planned for you.
And until I see you again take care! *waves*