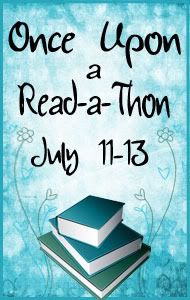 As I got home really late on Monday I haven't been able to do separate update posts, so this is my update for the first two days:
What I read on Monday
Monday was great! I started reading
Deceived by the Others by Jess Haines
and stayed up until well past 2 am, I couldn't stop until I devoured the whole book. But now I can't wait for book #4! *pouts*
Then I started
The Secret Guide to Dating Monsters by Sierra Dean
, the prequel novella to Something Secret This Way Comes (which I loooved and shot to my Top Reads of 2011 list). I read 69% on Monday, wasn't able to read more as after work I had to meet with ym study group and we spent hours preparing for exams and when I got home around midnight I was too tired to read any more.
I finished
The Secret Guide to Dating Monsters
, it was just as amazing and action packed as I remembered, fantastic novella, my only complaint was that I could have read this longer, why did it have to be so short? *whines*
Then in the afternoon I started reading
Kathryn, The Kitten by Lavinia Kent
, the first instalment in her new
The Real Duchesses of London series
, which is a historical desperate housewives kind of novella series. It was wonderful (didn't really surprise me as I am a big fan of Lavinia's writing, her historical romances are truly top notch), she managed to capture intense emotions and give great characters even in a really short novella, so kudos! I am happy (finally, it was about time after all the whininga nd pouting ;-p) that
Book #2 Linette, The Lioness
will be released on August 2nd, so only two weeks to wait patiently. Once again I stayed up until 2 am to finish reading it. Was well worth the lack of sleep ;-)
What I'm reading on Wednesday
I started reading
Forsaken by Shadow by Kait Nolan
, I'm only at around 12% but it is great so far! Love Kait Nolan's imaginative and very metaphorical writing, truly beautiful.
So that's what I have been reading until now, we'll see how far I can read tonight (though I don't think I'll be able to read that much as I'll get home once again around 11pm).
Mini Challenges
I love those, so of course I wanted to do some :-)
IB Book Blogging
My favourite myths
are usually the Greek ones. Maybe that's because I grew up with those gods, goddesses and heroes and know the hierarchy, the supernatural creatures and storyline best. I always enjoyed reading myths, I had plenty of anthology of myths and could read them in one sitting.
Favourite book having a mythological line in it?
Hm, I can't recall a favourite, but I remember one I recently read and which amazed me by how well the author wove the story around the old myth, it was
Siren's Song by Stephanie Draven
.
Ya Bliss Mini Challenge
My favourite love triangle?
I really loved Rose, Dimitri and Adrian in Richelle Mead's Vampire Academy series. I appreciated how Richelle Mead made Adrian such a three dimensional and lovable character and not just a mere prop. I really liked Adrian, even if I knew she had to end up with Dimitri since they were destined to be together, at times I was really confused and undecided about who to root for.
The Bookish Type Mini Challenge
Pick any book from your readathon pile and write a fake synopsis based solely on the cover. The synopsis does not have to be related to the actual book at all, just the pretty, pretty cover.
Ok, I'm picking
The Secret Guide to Dating Monsters by Sierra Dean
: (be warned, I'm aiming for the ridiculous here, which has absolutely nothing to do with the novel, besides the heroine being blond ;-)
Gracie Lou is that girl you stare at in awe and envy: slender and willowy, she spent her high school years as head cheerleader and living the perfect young love with the most handsome guy in school: the popular quarterback. Being popular and revered comes with beauty and blond locks to Gracie. But now after graduation problems arise. Her 19th birthday approaches and still no proposal from Josh. What's a girl got to do to get that ring before she gets wrinkly and all her BFFs get hitched? Gracie has a plan: she has to learn to cook and do the best marinara sauce to find her way to Josh's heart and get that diamond! Follow Gracie through her quest to find the best home made recipes, witness how she becomes a master at wileding that special chicken knife, but stay alert to duck before that kitchen explodes!
Books from Bleh to Basically Amazing
I want you to recommend books to me. I want you to recommend 2 books to me.

The first is any book of your choice. Pick any book you want and tell me and the world why it should be read and loved.

The second is what you would pick as your favorite of the read-a-thon.
I love getting book recommendations and love just as much giving, so here it goes:
All time favourite book you should read? I have one for every genre:
UF:
Bitten by Kelley Armstrong
Contemporary romance:
Carnal Secrets by Nadia Lee
Historical Romance:
Passions of a Wicked Earl by Lorraine Heath
Sci-fi with romance:
Touched by an Alien by Gini Koch
I'll pick to tell the world about
Carnal Secrets
. Until this year I wasn't much of a contemporary romance fan, I prefered historical ones. But Carnal Secrets would convert the most hostile readers. Nadia Lee's writing is exquisite, and her characters step off the pages. The emotional intensity is palpable, the chemistry and passion of the H/H will scorch you through the pages! An amazing read, a frequent re-read of mine :-)
My favourite Read-a-Thon read?
Hm, difficult to decide, as everything I've read so far was great! And they are so different.. I'll go with
Kathryn, The Kitten by Lavinia Kent
. It's been some time since my last historical romance read, so I was starved, and Lavinia Kent's writing is wonderful! The story flew naturally, and I love it when my heart squeezes and I feel for the main characters. Here there was plenty of angst and happily-ever-after. Oh yes, and lots of humour too! :-)
But basically, I would recommend all the books I read during the Read-a-Thon, as they were all fantastic!


And how has your Read-a-Thon reading been so far? Have you been productive?