Today I have the pleasure of welcoming to Ex Libris Cate Lord, whose latest novel, a quirky funny contemporary romance (Lucky Girl) was released just recently. If you want a light and fluffy but chuckle out loud quirky romance you'll have a great time reading Lucky Girl. You'll laugh, you'll sigh and you'll bite your nails cringing for Jess our Bridget Jones-y heroine while reading about her adventures in green and posh England. (You can read my review here.)
Stella: Hi Cate! Thanks so much for not only including Ex Libris on your blog tour but also accepting to be interviewed by me, thank you! :-)
Cate: You're very welcome! And thank you. I really appreciate the interview. :-)
Stella: Could you please tell us a bit about yourself?
Cate: Sure thing! I've been writing since I was about four years old, and wrote my first novella at age twelve and first full-length book at sixteen. While it took me many years to finally see one of my novels in print, I never gave up on my dream of being a published author. Part of me always believed I was destined to be a novelist. :-)
I live in Central Florida and have been married more than 19 years to a smart, witty, lovable Brit. And yes, my husband drives a Mini Cooper (although he's over six feet tall!) :-) We have a teenage daughter in High School. We also have a three -year-old male rescue kitty who believes I am his personal slave. :-)
Cate Lord is my contemporary pen name, and
Lucky Girl
is the first Chick Lit romantic comedy I've written using this pseudonym. I've also written six award-winning medieval historical romances under the name Catherine Kean. I decided to use different pen names for my contemporary and historical books because they're very different in style and tone. Readers buying a Cate Lord novel are going to get a humorous, sexy, quirky romance, whereas a Catherine Kean book is dramatic, emotional, and enriched with historical detail.
Stella: Your latest novel Lucky Girl, which is a witty and very funny romance was released last week (Congratulations by the way!). What can we expect of Lucky Girl? Would you call it a contemporary romance or rather chick lit? (and can I just say congratulations on the beautiful and cute cover, I love it!)
Cate: Thanks so much for your congratulations! :-) I'm thrilled to see Lucky Girl published, and I couldn't have asked for a more perfect cover design! :-) I adore it.
In terms of genre, I wouldn't categorize Lucky Girl as pure Chick Lit. While it's written in first person like most Chick Lit novels, and has a Chick Lit tone, at heart the story is a romance.
Stella: Can you tell readers what inspired Lucky Girl? Was there a specific moment or was it rather a string of events/people?
Cate: Actually, a bit of both! :-) Lucky Girl is very loosely based on a year I lived and studied in England. I stayed with my aunt and uncle in Hertfordshire and on weekdays, traveled by train down to London to attend classes. On weekends, I partied with a great group of friends I'd met through my English cousins. At one party I went to with them, I met the charming Brit who later became my husband. I often wonder how different my life would be, if I hadn't gone to the UK to study.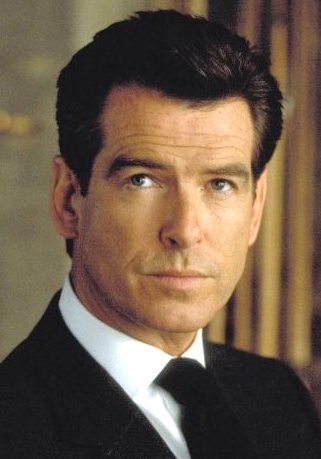 Stella: I enjoyed all the witty allusions to Nick as his Gorgeous Spyness and the spy references and wondered: who is your favourite James Bond? *winks*
Cate: I liked Pierce Brosnan as James Bond, but I think my favorite is Daniel Craig. There's something about his stare that's so intense and mesmerizing.
Stella: I really liked all the fun "talking" lipstick and other make up shade names serving as aliases for characters (with my best friend making up fun and catchy shade names has been one of our hobbies since high school). If you were a lipstick shade what would you be called?
Cate: Great question! How about Cheeky Coral Cate? :-)
Stella: Plucky Penguin and Chicky Dee were the main characters in a favourite TV show of Jess and they play quite a pivotal role in the story. Could you tell a few words about them and their role in the novel for readers who haven't read Lucky Girl yet?
Cate: I loved Plucky Penguin and Chicky Dee! They are the hero and heroine of a cancelled British TV cartoon called The Adventures of Plucky Penguin. The show ran for 23 episodes, and inspired a line of collectible figurines. Plucky Penguin is a suave, charming, James Bond type spy extraordinaire—and yes, also a penguin—whose mission is to save the world from destruction. Chicky Dee is his gutsy blonde sidekick who saves his feather-covered butt time and again using nifty spy gadgets, including an Instant-Ice Zapper Gun.
I've been asked if The Adventures of Plucky Penguin was a real show. Nope. :-) It's purely a product of my rather quirky imagination. The show works perfectly for my story, though, because Jess constantly imagines Nick as Plucky Penguin, and herself as his Chicky Dee. This adds extra humor and is one of the elements that makes their romance unique.
Stella: Jess tries to live life as her role model, sassy and brave Chicky Dee would. Did you have your own Plucky Penguin show? One you cherished and which gave you inspiration on how to deal with your day to day challenges? Or one which simply cheered you up enough to make you forget about your troubles for a short while?
Cate: Hmm. Not that I can think of right now. :-)
Stella: You write historical romance novels under the name of Catherine Kean. What made you want to try out a different subgenre of romance and venture into chick lit-dom with Lucky Girl?
Cate: My muse encouraged me to try something new. :-) While I love penning medieval romances, and plan to write more, I was eager to stretch my creativity a bit. Once the idea for Lucky Girl popped into my mind, I couldn't stop thinking about the book, and knew it was a project I had to write to completion. I'm so glad I did!
Stella: If you could time travel and witness history for a few days with your own eyes, what time period would you choose and where would you go? Why?

Cate: Excellent question! Given the choice, I'd love to visit England in the Victorian era. It was a time of tremendous change, invention, and creativity, and I think it would be fascinating to take a peek back then. I'm sure that visit would make me appreciate electricity and modern conveniences all the more.
Stella: Do you plan on maybe trying out another romance subgenre?
Cate: I'm actually working on two paranormal romances right now—one contemporary and one historical. Great fun!
Stella: Can you tell us about your future plans, what can we expect next from you?

Cate: I plan to write many more books, perhaps even follow-on books from Lucky Girl. I have several "irons in the fire" right now, as the saying goes, but can't say more. I encourage readers to visit my websites to keep up with my writing news.
Stella: You say in your bio you have a very spoiled cat, was he/she the inspiration for Casanova? Does he/she also only eat homecooked meals?
Cate: I do have a spoiled cat. Extremely spoiled, but he's so darned cute, I can't help it. :-) His name is Kai, and he's a three-year-old male rescue kitty we adopted as a kitten from the local animal shelter. He wasn't the inspiration for Casanova; that was one of my previous cats, an orange tabby (also a rescue kitty) who passed away a while ago. Kai, however, is my writing buddy and was by my side while I did revisions and copy edits on Lucky Girl.
No, none of my cats have eaten home cooked meals. :-) I got that idea from the time my mom bought a pedigree Himalayan kitten from a breeder, who gave her a special recipe and instructed her to cook food for the kitten. It was essentially ground beef and vegetables and a few other ingredients I can't remember now. My mother made a few batches of the special food and then switched to dry cat chow. :-) I can't say I blame her.
Stella: And can you tell us what you like to do in your free time when you are not writing funny romance novels for us? :-)
Cate: I love to cook and bake. Trying out a new recipe (usually one I've found on Food Network) is one of my favorite things to do on quiet weekends, and my family is always willing to taste-test!  I also enjoy going to the local farmers' markets, browsing antique stores with my daughter, shopping expeditions with my daughter, watching movies and Sci-Fi TV series with my family (we're hooked on Battlestar Galactica, V, and Dr. Who right now), and planting flowers in my garden. In the fall and winter months, I also like walking on the local nature trail.
Stella: Thank you very much Cate for answering my questions and congratulations on the release of Lucky Girl!
Cate: Thanks! I really enjoyed the interview. :-)
Cate Lord is the contemporary pen name of multi‐award‐winning historical romance author Catherine Kean. Her novels have garnered numerous accolades, including two Reviewer's Choice Awards and the Gayle Wilson Award of Excellence. Her books also finaled in the 2008 Next Generation Indie Book Awards and the 2008 National Readers' Choice Awards. Grateful for her wildly active imagination and plenty of story ideas, Cate is busy working on her next book. She lives in Central Florida with her husband, daughter, and a very spoiled cat.
Connect with Cate:
Facebook
/
Goodreads
/
CateLord.com
Lucky Girl by Cate Lord

Jessica Devlin isn't looking for love. Heartbroken after being dumped by her unfaithful ex-fiancé, she's determined to have a fabulous time during her vacation in England where she'll be maid-of-honor at her cousin's wedding. After working overtime as beauty editor of Orlando's O Tart magazine, avoiding dating, and putting on ten pounds, Jess is ready to toss her past like an empty lipstick tube and party like a single gal.

But when she steps into the church on her cousin's wedding day, she sees the one man who could sabotage her plan—James-Bond-gorgeous Nick Mondinello. She's never forgotten the London marketing exec who held her in his arms after her beloved grandfather's funeral two years ago. Ambitious, and lusted after by women everywhere, Nick is completely wrong for guarded, Plain Jane Jess.

Could Spy Man Nick ever fall for her? Nope. Not unless Jess is one lucky girl.
Find Lucky Girl at
Amazon
|
Amazon UK
|
Barnes & Noble
|
Powell's
|
BAM
|
Diesel
|
Books On Board
GIVEAWAY RULES:
Thanks to Entangled Publishing one lucky commenter will win an ebook copy of
Lucky Girl
!
All you have to do is
1) leave a question/comment for Cate, and
2) leave a way for me to contact you (e-mail address, Twitter handle, etc.)
Giveaway is open worldwide and ends on 28 September 2011!
Good luck!