It's Monday, What are you reading? is a weekly event hosted by Sheila at
One Person's Journey Through a World of Books
to list the books completed last week, the books currently being read and the books to be finished this week.
I hope all my fellow American blogger and author friends had a nice Thanksgiving weekend, ate a lot of delicious meals and spent some quality time with their loved ones :-)
I myself had quite a horrible weekend: my boss called me after 9:30 pm on Friday night saying I would have to work all weekend, which I did and I was (and still am) sick with the flu :-/ So not feeling too well or happy right now.
But I also have some good news: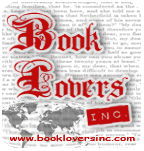 Don't know if you have seen, but we at
Book Lovers Inc.
have moved to a bright new, shiny and beautiful site, come check it out, stop by our site-warming party ;-)
I continue reading holiday themed novels for
the Book Lovers Inc's Holiday Reading Challenge
and I'm getting more and more into the holiday spirit. Now all I need to do is get into gift shopping...
(You can read about the details and sign up for the Challenge
here
.)
So here is what I have read this past week:


Books I completed
This is Book #2 in Jennifer Estep Mythos Academy series. I loved the first novel and couldn't wait to finally dive back in and read about Gwen, Logan and the magical school, and Book #2 was even better than the first one! The tension between Logan and Gwen escalates even more, and Jennifer Estep introduced some new great supporting characters. Unfortunately the release date of Book #3 is sooo far away :-((
(Book #2.5 in the Secret McQueen series)
If you are a follower of my blog you must know how much I LOVE the Secret McQueen series (
Review #1
-
Review #2
) and worship the ground where Sierra Dean walks (well, as I am literally a continent away I do it virtually ;-). And the latest release of the series reminded me why I looove this series so much! It is witty, it is funny, full of action, sexiness and yummy heroes, and the kickass heroine is simply one of a kind! If you love urban fantasy, you HAVE to read this novella for the holidays! (read for
the Book Lovers Inc's Holiday Reading Challenge
)
(Book #2 in the Sugar Shack series)
A wonderful heart-warming and sexy small town contemporary romance which had the perfect dose of sweetness, sexiness and holiday decorations to be a favourite holiday read! I haven't read the first book, but this reads just as well as a standalone, I would recommend it to small town romance lovers! (read for
the Book Lovers Inc's Holiday Reading Challenge
)
My review will be posted soon.
My review will be posted next Monday (on December 5) over at Book Lovers Inc., stop by Elizabeth Means will be there giving away a copy of her novel.
Book I am currently reading
Yep, I am about to finally start reading The Lady's Secret! (I bet you were getting tired of seeing it in my "Can't-wait-to-read" list ;-p)
Books I can't wait to start
more holiday themed stories and historical romances!
I just noticed that I haven't read any historical romances for the past 2 months (don't know how that could have happened!), only read contemporary romances, so now I am craving some period romances :-D
And what are you reading this week?