It's Monday, What are you reading? is a weekly event hosted by Sheila at
One Person's Journey Through a World of Books
to list the books completed last week, the books currently being read and the books to be finished this week.
I had a totally awesome week. The books I read this week were amazing. I devoured them staying up until the wee hours (yep that means 2-3 am on weekdays when I had to get up the next morning at 8 to go to work) and found them exquisite. So it was a great week :-D
Books I completed
Loved, loved, loved this book! It was witty, funny, sexy, well written and kept me engrossed in the story from beginning to end. A terrific debut for Ruthie Knox and I SO can't wait to read more stories written by her!
My detailed review will be posted on February 3rd when Ruthie Knox will stop by for an interview.
(Book #1 in the Veiled Seduction series)
Wow wow wow. I lack the words as I'm still under the story's spell to tell you eloquently what an amazing novel this is. The writing is exquisite, the characters well fleshed out, three-dimensional and interesting, the love story is fresh and beautiful.

A stellar debut for Heather Snow, I'm already counting back the days until I can read her next novel!

My detailed review will be posted on Book Lovers Inc. on February 24th where I'll get to interview Heather Snow! :-)
One Perfect Night by Rachael Jones
This one was a short and nice read. I liked parts of it better than others, not a very memorable story, but a nice romantic, sexy one.
Books I am currently reading
Almost done, I only have 20 more pages to read!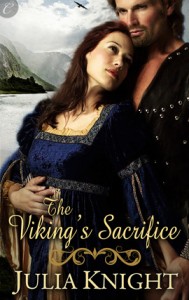 I don't think I've read more than 2 Viking historical romances, so I thought I would give this one a try. And the cover was utterly gorgeous! ;-)
Books I can't wait to start
And a couple more historical romances!
And what are you reading this week?