Button made by the very talented Susi! Thank you!!
Today I would like to introduce you to another gem of a small town romance series I discovered recently as well:
the wonderful Sugar Shack series by Candis Terry!
When I read
Any Given Christmas
in December I knew I had found a new favourite author and series. Candis Terry's stories are sweet, will tug at your heart-strings, and at the same time make you laugh and feel happy. (And let's not forget the delicious heroes and the smexiness! *winks*) So if you are a fan of
sweet and sexy small town romances the Sugar Shack series is a series you absolutely have to put on your to-read list! Please give the warmest welcome to
Candis Terry
who will share with us today a behind the scenes secret about writing and those misbehaving characters of hers.
Why my characters never end up the way I originally imagine them...
by Candis Terry
Putting a story into motion can be a mousetrap.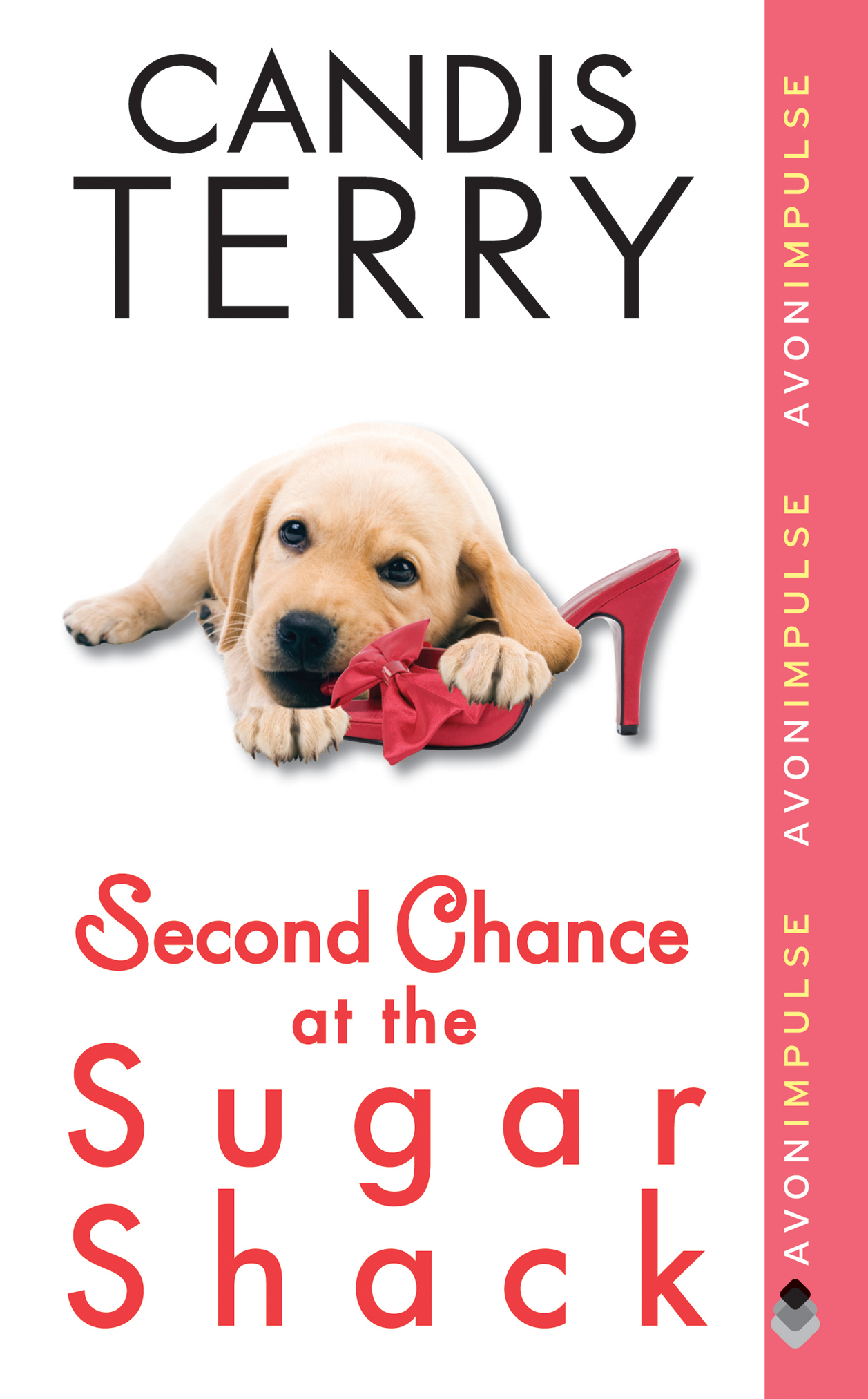 There is always one character who will jump up and down and shout "Me! Me! Me!" I've learned that if I don't pay attention to them, they will drive me absolutely bonkers the entire time I'm writing the story. Kate, the heroine from
Second Chance at the Sugar Shack
, was that character. She never failed to have an opinion. Never failed to start an argument. Never failed to push me in directions I really had no intention of going but had no choice but to follow.
Before Kate's character began to develop she was a cardboard figure--even with all the character development charts I'd done on her. I'd gone so far into developing her that I even gave her a favorite ice cream flavor. I planned her just the way I thought she should go. Then I threw her into the situation. And she rebelled. Loudly. In the end, she didn't even like the ice cream flavor I'd chosen! The same thing happened with her brother Dean in my latest book
Any Given Christmas
. Originally I picture him as a status quo playboy football jock. Oh boy, was I ever wrong!
A character is not a paper doll you can just cut out and plop into place. A character arises out of the situation. Out of their past. Out of where they will go even after the book is complete. Once you put them in that initial situation, other things pop up, like, what in their past made them think or act that way? What happened in their lives that made them react so strongly? It's impossible to just say your hero will be a cowboy. You must let him tell you why he's a cowboy. Does he want to be a cowboy forever or is it a stepping-stone? What kind of life has he led in the past and what is his present situation? How did he view his parents, siblings, or the old cowboy down the road? Who may have broken his heart in the past that makes him the man he is today?
Though a writer may have worked hard on character development, its important to listen to the characters. Even when they start to lean in a different direction. Sometimes those surprises offer the most memorable moments. Humans are complex. If a writer doesn't connect with the characters they've created, neither will the reader. And every writer wants to create characters that will stay in the reader's hearts and minds long after they've closed the book. I know I do.
Who are some of the most memorable characters you've ever read? And why?
Candis Terry was born and raised near the sunny beaches of Southern California and now makes her home on an Idaho farm. She's experienced life in such diverse ways as working in a Hollywood recording studio to scooping up road apples left by her daughter's rodeo queening horse to working as a graphic designer. Only one thing has remained constant: Candis' passion for writing stories about relationships, the push and pull in the search for love, and the security one finds in their own happily ever after. Though her stories are set in small towns, Candis' wish is to give each of her characters a great big memorable love story rich with quirky characters, tons of fun, and a happy ending.
You can find Candis at her website / Twitter / Facebook / Goodreads



Kate Silver's back in town, and her dead mother just won't leave her alone.




Kate usually spends her days dressing Hollywood A-listers, but after her estranged mother dies she finds herself elbow-deep in flour in her parents' bakery... in Deer Lick, Montana. She thought she'd left small-town life far, far behind, but it seems there are a few loose ends.




The boy she once loved, Deputy Matt Ryan, is single and sexy and still has a thing for her... and handcuffs.




Her mother, who won't follow the white light, is determined to give maternal advice from beyond the grave.




And somehow Kate's three-day stay has, well... extended. She never planned to fill her mother's pie-baking shoes—she prefers her Choos, thank you very much. But with the help of a certain man in uniform, Kate quickly learns that sometimes second chances are all the more sweet.

Buy Second Chance at the Sugar Shack at Amazon / Kindle store / Book Depository

Dean Silverthorne's mother may be dead, but she still has matchmaking to do.




When an injury dashes NFL Quarterback Dean Silverthorne's Super Bowl dreams, he heads back to Deer Lick, Montana with a chip on his wounded shoulder and more determined than ever to get back in the game. He loves his kooky family, but his trip home is nothing but a very brief Christmas visit.




His game plan didn't include an instant attraction to Emma Hart, a feisty kindergarten teacher who seems to be the only person in Deer Lick not interested in the hometown hero. Or his dearly departed mom popping up with mistletoe in hand and meddling on the mind. Now Dean can't help but wonder if there's more to love than life between the goal posts.

Buy Any Given Christmas at Amazon / Kindle store / Book Depository
GIVEAWAY RULES:
To be entered all you have to do is:
1.
fill out the main form
so I have your contact info (
just once
, if you have already filled it out for a previous giveaway that's enough)
2. leave a comment and answer Candis' question: Who are some of the most memorable characters you've ever read? And why?
Giveaway is open worldwide and ends on 15 March 2012.