A WEEK TO BE WICKED
by the wonderful Tessa Dare is finally on sale, woohoo! And to celebrate the release Avon Books have planned something special: a one-day blog tour for Tuesday, March 27!
Five stops in five hours, with prizes ranging from $25-$200 in value! You can find the schedule, links and list of the prizes
here
. Each blog stop will last an hour and at each stop of this virtual road trip, Tessa will be sharing original snippets from the "lost travel journals" of Minerva Highwood and Colin Sandhurst, the hero and heroine of
A WEEK TO BE WICKED
.
And as I am the very 1st stop on this whirlwind road trip, here is the first entry from their travel journals: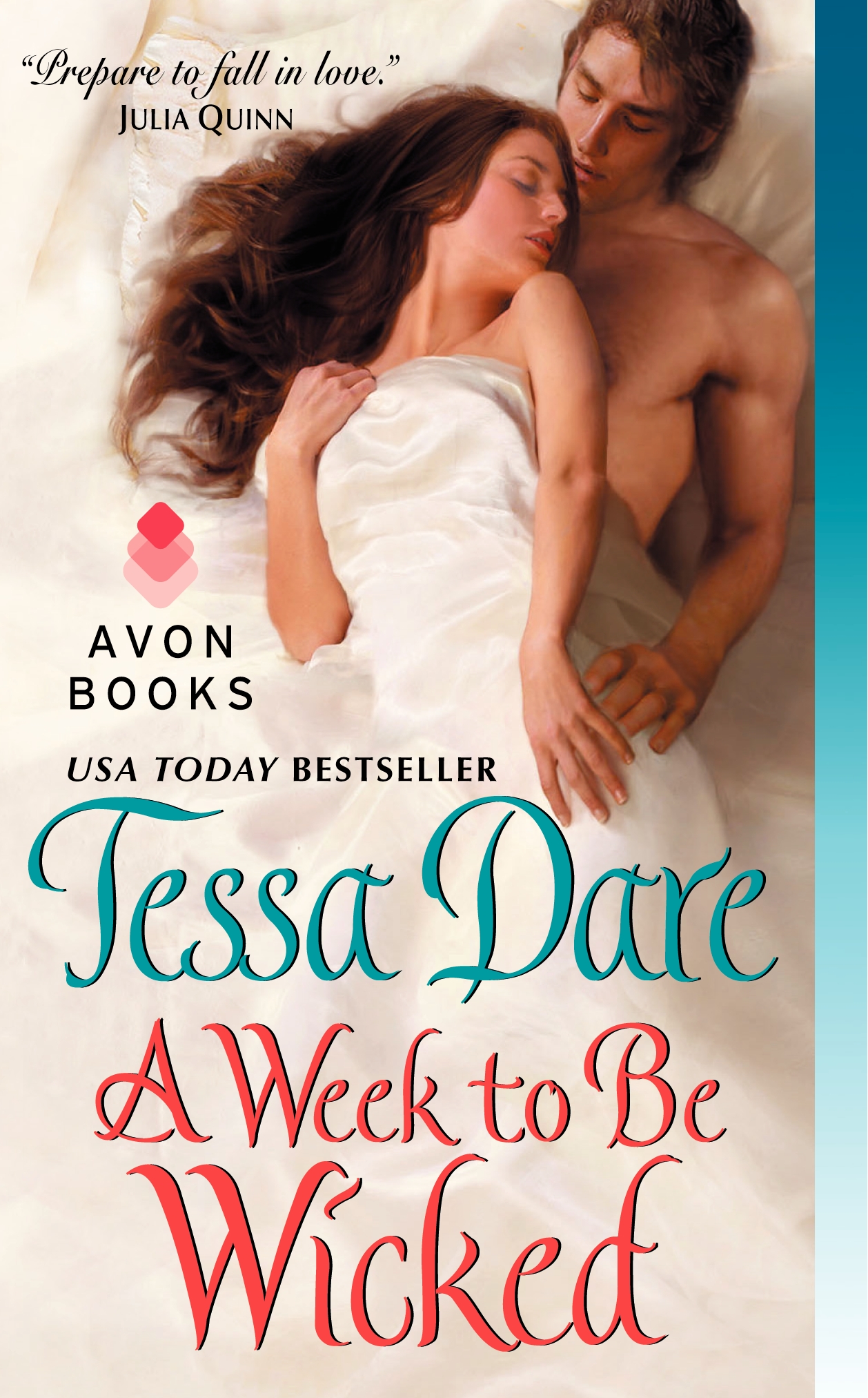 From the Journal of Minerva Highwood:




By my calculations, taking into account bad weather and unexpected delays--we should still reach Edinburgh in advance of the Royal Geological Society's symposium. Of course, we could arrive two days sooner, if Payne were only willing to take the mail coach. But no, the man has his "conditions." His travel requirements are almost as nonsensical as his Personal Moral Code. Which he had the audacity to recite for me last night while standing naked as a—




*next page*




Ignore blood spatter on previous leaf. Scribbling while walking again.
For a chance to win a $25 Amazon or Barnes and Noble gift card — e-book money for the reader on the go, leave a comment below answering the question: "Minerva's a bookworm and loves reading scientific papers. What book do you never go on a trip without?"
Giveaway is open worldwide and ends at 2 p.m. EDT today!
So hurry, comment away!