I had the chance to interview

E.M. Tippetts

, author of Someone Else's Fairytale, a modern fairy tale romance. I had quite a lot of questions and Emily was kind enough to answer them all! You can read the first part of the interview at Book Lovers Inc. (and enter for a chance to win), and here is the 2nd part of the interview, enjoy!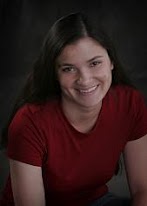 Stella: Hi Emily, welcome to Ex Libris! Can you please tell us a bit about yourself?
Emily: Hi Stella! My name's Emily Mah Tippetts and I write chick lit as E.M. Tippetts and science fiction as Emily Mah. My two writing careers are an experiment in progress. Emily Mah is going the traditional route, selling stories to magazines and submitting novel proposals to agents and publishers. E.M. Tippetts is an indie author. I originally started an indie career because it looked like fun and also seemed like a good way to learn all about the publishing industry, from page layouts to cover design to publicity and platform building. It's quite a shock to me that I've managed to garner a fanbase and make a respectable income this way, so I'm glad I took the risk and tried it out.
Stella: Someone Else's Fairytale is about a drop-dead gorgeous Hollywood actor who falls for the girl next door. It is every girl's fantasy story, but what exactly inspired you to write the book? Was there an actor, a moment, a dream? Was there anyone in particular who inspired Jason Vanderholt the sexy and gorgeous movie star?
Emily: The book is inspired by life's absurdities. We all have strange and even funny things happen to us and this idea was in that vein. Imagine you really don't care about a superstar but he falls madly in love with you? You can't talk to anyone about your feelings because they'll want to smack you upside the head and tell you to just be with him. You're the envy of millions of women you'd probably never have any reason to talk to otherwise. I also thought it would be a good exercise to examine fairy tales. We all love them, but are they dated? Do they portray women in a passive, powerless way that is misogynistic? I think they can be, but they don't have to.
Emily: Jason is, as you say, a drop dead gorgeous movie star who grew up in the Northeast Heights in Albuquerque. In real life, this is where movie stars like Neil Patrick Harris and Freddie Prinz, Jr. grew up. While Jason is internationally famous, he keeps a close relationship with his family, who carry on with their lives in such a way that most people don't realized they are related to him.
Chloe's a girl from an impoverished background. Her mother had her out of wedlock with her married boss when only a teenager. For much of Chloe's childhood, she didn't have any role models. She's had to figure things out on her own, but she's done a very good job of this and is on track to be the valedictorian of her University of New Mexico class. Because she's spent so much time working to get by, she doesn't have a whole lot of real dreams, and for that reason, her existence is a little bleak.
Stella: What is your favourite scene in Someone Else's Fairytale? Or a scene that is special/memorable to you, either because the words just flew or because to the contrary it was such a challenging scene?
Emily: I always like the scenes where the couple works it out and gets together. Who doesn't? Fairytale was a pretty smooth project to write. I didn't have to wrestle with it much. They aren't all like that, but I am so grateful for the ones that are. The most challenging scene is always the one that requires the most setting up. It's nearly always the last scene or near the last scene. What makes it hard is laying all the groundwork to make it plausible. In Fairytale, it's the scene I won't tell you the outcome of that happens when they go back to Albuquerque.
Stella: You mention quite a few TV shows and series in the novel, are you a fan of them (particularly Bones and Glee)?
Emily: I watched a lot more television years ago, which is why those shows are all a little dated. I'm an insomniac and before I got treatment, I had a lot of days in which I was too exhausted to do anything, really, other than watch TV. Even reading was a strain. I liked Bones first season a lot and had the added benefit of an anthropologist best friend to share it with.
Stella: If you are a Gleek: who is your favourite character and favourite song/performance?

Emily: I loved the pilot of Glee and feel the rest of the series has had a lot of potential, that it hasn't always realized. Some of the episodes have been downright awful. Here in the UK, I don't have a television, so I haven't seen any of the third season at all. It'd be hard to pick a favorite character; what I loved about the premise is that it's such a great ensemble. As for favorite performance, I really liked the original songs they did at the end of Season Two; all four of them were great.
Stella: I was a bit surprised at the insider peek regarding the order of events that take place at a premiere. How did you know how a premiere happens, have you ever attended one?
Emily: I haven't ever attended a premiere. I chose the theater location based on the premieres I saw being setup for when I was at UCLA; that is a real movie theater not too far from the main gate of campus. As for the details of how a premiere works, I emailed back and forth with Laura Mixon Gould, who went to the premiere of Jumper with her husband, Steven J. Gould (author of the novel the movie was based on). It may be that not all premieres work like that one, but she was the easiest person to talk to about it!
Stella: The novel is set in Albuquerque, New Mexico, and several landmarks, neighbourhoods are described in detail. Are you from around there or have you visisted it, were these descriptions born of your own experience or did you research the place? If someone went there, what place would you recommend they absolutely had to see?
Emily: Yes, I lived in Albuquerque for several years when I started my law career. My best friend, and the dedicatee of the novel, still lives there and for a time lived in an apartment right by Chloe's fictional house. The reason the movie in the first chapter of the book was being shot in the UNM anthropology building is also because of said friend, who is an anthropology PhD candidate. One time when I went with her to a lecture in this building, it was partially roped off for a film shoot. Although I wasn't born in New Mexico, I lived there from when I was a year old, so it's the home I identify with. I grew up in the town of Los Alamos, about two hours north of Albuquerque.
For anyone visiting Albuquerque, I can't recommend the Balloon Fiesta highly enough. It takes place in the fall, and features hundreds of hot air balloons. For those two weeks, there are balloons in the sky every morning, and they land all over town in whatever open space they can find, such as golf courses and large store parking lots. I'd also recommend the Sandia Tram, as it gives some gorgeous views. For people who like historic neighborhoods, Old Town is beautiful and very accessible. It hearkens back to the Spanish colonial era (though I don't know the precise history of the buildings.)
Stella: Food plays quite a central role, Jason's sister is a chef and their get togethers at the restaurant is colourfully detailed with such succulent descriptions of Mexican food that it made my mouth water! Is Mexican your favourite cuisine? Do you have a favourite recipe you could share with us?
Emily: Mexican is one of the cuisines that reminds me of home. I'm also half-Chinese and a quarter Italian, so you can imagine some of the interesting leftovers nights we had in my house. The advice my parents were given, and that they passed on to me, was not to learn how to cook Mexican food as going out to eat it is such a popular, social occasion in New Mexico. For an area that is actually quite poor in monetary terms, people have an unequivocal appreciation for good food and dining out. I know the basics of many of the recipes. Being a desert, New Mexico doesn't have the same rich agriculture you'll find further south in Mexico, so most dishes are three or four ingredients: beans, chile (red and green varieties), and cornflower tortillas are the staples. But basically, if you get good chile from Hatch (if it's green) or up north (if it's red), that will make just about anything taste amazing. Blue corn also tastes quite a bit better than the usual yellow.
Stella: What kind of research did you have to do for the novel? (e.g. regarding on how to obtain a restraining order, premieres, etc.)
Emily: Most of the research I did was on the film industry, and even there, I'm sure I made some mistakes. That's the thing about starting out as a writer, people don't think it's all that exceptional that you're working on a book. Tons of people claim this and very few come out with a novel at the end, so asking people for help is asking for a big favor. Another very good friend of mine has an MFA in film from UCLA and she and I discussed a lot of the details, but here again, what I got wrong are things it wouldn't occur to me to ask about.
As for things like restraining orders, I'm an attorney myself (though I don't keep an active license) and have helped people fill out the paperwork for a restraining order and attended a couple of hearings. The courthouse described in the book is just across the street from the law firm I used to work at, though I didn't bother to research whether it's where Chloe would have gone for her hearing. It's just the prettiest state courthouse, so I thought it'd make the best setting. If I could've gotten away with it, I'd have used the federal courthouse across the street in another direction, which is also gorgeous and, incidentally, designed by a friend of mine who's an architect.
Stella: Can you reveal what you are working on now or what we shall be on the lookout from you next?
Emily: My next novel, Castles on the Sand, will be out in August. I just ran a Kickstarter campaign to get the book a Kirkus Indie review, and it funded in a mere five days, so now I've got to get the final edits done by July 2, which is when I send it to Kirkus. Kirkus will take 6 weeks for their review, and then the novel should be in print in mid to late August.
I am also in the process of releasing my previously published science fiction short stories in English, German, and Spanish on Amazon's affiliated sites.
Thanks so much for having me on your site!
Stella: Thanks for stopping by Emily! :-)
To connect with Emily and learn more about her books
visit her website
.
Someone Else's Fairytale by E.M. Tippetts

Jason Vanderholt, Hollywood's hottest actor, falls head over heels for everygirl, Chloe Winters, who hasn't gotten around to watching most of his movies. She becomes the woman every other woman in America is dying to be, but it just isn't her fairytale.





All you have to do is leave a comment answering Emily's question:
Who would you cast as Jason in a film adaptation of the book?
Giveaway is open worldwide and ends on 22 June 2012!
Good luck!