Today's guest brings you romance with a capital "R": rose petals, gourmet chocolate and wedding pastels, please give a warm welcome to
Christi Barth
who is here to tell you more about
A Fine Romance
, the second book in her
Aisle Bound
contemporary romance series focused around weddings and the people in the business. So take a seat and hear about (and take a look at) this yummy baker turned chocolatier who will make you crave some Godiva ;-)
I Stare At Hot Guys All Day
No, seriously, I do. And my husband's okay with it! As an author, one of the perks of my job is coming up with the physical models for my characters. I don't do it for all of them. Didn't bother to do it for the heroines of two of my books at all. But for some reason, I can't write about a hero unless he is fully visualized for me. So before I start each book, I spend hours looking at pictures of movie and television stars.
Rough life, huh? But it's harder than it sounds. Especially when I start a series, and I've got to come up with three devastatingly sexy men at once. Who can't be at all similar. Because really, how many times can you describe their thick, dark hair?
I do have a running list of men whom I find, ahem, attractive. But you can't just automatically slot them in. For example, I just began book 4 in the
Aisle Bound series
, and agonized for an entire day over the hero…because he's a former Olympic athlete and triathlete. Only a certain body type would work, so I had to look long and hard.
Dylan McDermott as Sam
Back to this week's release, book 2 in the series,
A Fine Romance
. My hero is a baker turned chocolatier. Obviously, he's got to have amazing arms from all that kneading and stirring. Sam's also known as the quiet and brooding type. Which immediately catapulted me back to my running list of guys I've drooled at through the years to….Dylan McDermott. I've lusted after him since his days in
The Practice
(until they made him grow a beard. Then it was over). Here's a shot of him from the NNDB website. Look at how those blue eyes pop at you. And trust me, google him shirtless, and you'll see oodles of muscled, hairy goodness. I know, because I looked at those pictures every day while I wrote the book. Here's how I introduce you to Sam:
The first thing Mira saw was a shock of jet-black hair. Thick eyebrows slashed across his forehead above electric blue eyes which squinted at her. Late-afternoon scruff covered his strong, square jaw. If she wasn't so royally pissed, she'd probably rate him as off-the-charts sexy. But looks weren't everything.
Olivia Wilde as Mira
Nowadays I do come up with a model for my heroines as well. In this particular case, Mira comes from buckets of money (although she's penniless now), so I pictured somebody very jet-set, model thin and elegant. I'd already planned for the heroine in book 3 to be blonde and hippie-like, so Mira needed to be a stark contrast with her. See – it isn't all staring at hot, half-naked men. I really do put thought into this process! At the time,
House
was winding down its run, and I adored Olivia Wilde's character. And then realized she'd be perfect. The only catch was that they both have dark hair and piercing blue eyes. Which leads to difficulty in mixing up the descriptions throughout. But the more I looked at these photos together, I knew they were a stunning couple, and I'd just have to make it work. Here's how Sam first thinks about how Mira looks:
One more reason to be mad at the crazy-hot girl next door. And that's what pissed him off the most. Mira was annoying and had a stick up her ass bigger than the Sears tower, but she was gorgeous. Sam couldn't deny that despite her peevishness and the two-inch dent she put in his skull, he wanted to wrap his hands around that curtain of dark brown hair and kiss her until the only thing out of those lips was his name.
I hope you all think I chose wisely. I certainly had a good time doing it! To see pictures of all my casting inspiration for the series, be sure to check out
my Pinterest page
.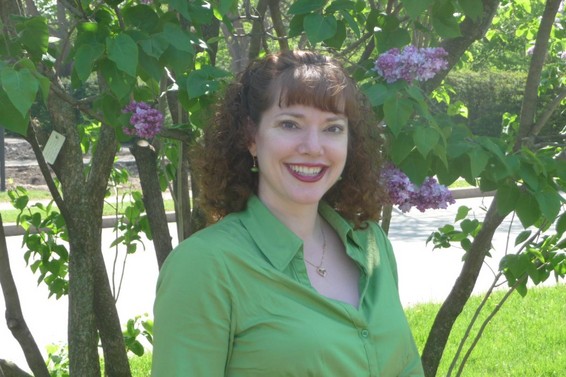 Christi Barth spent years performing in musicals, singing about love and giving people a happy ending in every performance. Then as a wedding planner she spent every day immersed in romance. Now - she writes it!
It is exciting to be able to share her love of the theatre with the world through her writing. Plus, her parents are thrilled that - in some fashion - she's still getting use out of her master's in music. She lives in Maryland with the absolutely best husband in the world (sorry ladies, it's true!).



A Fine Romance by Christi Barth Book #2 in the Aisle Bound series

They say you form your first impression of someone within thirty seconds of meeting them. Or, in Mira Parrish's case, within thirty minutes of not meeting them, when said person is supposed to pick you up from the airport and never shows. This is not a perfect start to her new life. Her

friend Ivy is depending on her to run a new romance store, and Mira can't afford to let her down.

Sam Lyons should probably apologize. But every time he sees Mira--which is often, since his family owns the bakery next to her shop--he can't resist antagonizing her. There's something about the sexy, straight-laced woman that drives him crazy. He can't get involved, though. He has too much baggage to be any good in a serious relationship.

Despite his teasing attitude, Mira finds Sam too sweet to resist. (His hot body may be a factor.) But if there's going to be anything permanent between them, they'll need to let go of their pasts and look to the future...

She wore an air of mystery, almost like she knew something Sam didn't about tonight. Funny, since he was the one surprising her. Or was it that Mira thought she was the one pulling his strings? Well, he'd put a stop to that. Sam didn't need to be in charge, but he did need them to be on even footing. Might have to step it up a notch already. He faced her and rested his hands loosely on her waist. And tried not to think how fantastic it would be to cup her rounded hips and rock her back and forth on top of him.


"I'm sure I want another date with you, Mira. Want to know why?"


She nodded.


"You're like a cannoli. They aren't chocolate, so I assume you've had one?"


She nodded again, with a mystified smile.


"Their outer layer seems both indestructible and brittle. Once you break through, the center is sweet and creamy, yet still studded with interesting surprises of nuts and dried fruit. One bite is never enough. Oh, and that dusting of powdered sugar makes them delicately beautiful. And you are the most beautiful woman I've ever seen."


Mira's eyelids drooped heavily—the personification of bedroom eyes. A faint blush that matched the nearest rosebush pinked her cheeks. Then her tongue slipped out to moisten her lips. It did him in. Sam tightened his grip, pulling her so close he felt the rapid rise and fall of her chest.


"Don't look at me like that. Like you could gobble me up whole," Mira said. Her cheeks grew darker. "I might have to take action."


Sam wondered if she was one of those ultra-feminists who got offended by an honest compliment. Damn it, was she mad or aroused? Why couldn't he figure her out? "I chose this location carefully. We're surrounded by nature, not knickknacks. There's nothing here you can use to assault me."


"Not true. There's one thing." Mira launched herself at him, throwing both arms around his neck. Instinct lowered his hands to her tight, curvy ass for a better grip. Sam barely managed to keep both of them from toppling into the fountain. He did stagger backward a few steps until the spray misted them lightly.


The heat of the late-afternoon sun on his back didn't come close to matching the heat she kindled between them. Eagerly, Sam sank into those luscious lips. She took quick nibbles, even nipping. A zing shot straight down to his dick. Yeah, if this was her taking charge, sign him up for more of that!


With a final lick around the outline of his lips, she slid her tongue inside. And Mira didn't stay still. No, she wriggled against him. He wouldn't be able to hold on to her much longer. The heavy scent of roses twined around them like something out of a fairy tale. From now on, whenever Sam smelled roses, he'd feel Mira's breasts tautly pushing against his chest. He'd remember the perfection of her kisses, and the silken glide of her legs against his. No doubt he'd go from zero to titanium-hard in two seconds.


She broke away first. "You were right. Another date is inevitable."



GIVEAWAY RULES:
Christi has generously offered an ebook copy of
A Fine Romance
to a lucky commenter!
To be entered just fill out the Rafflecopter form below:
a Rafflecopter giveaway
Giveaway is open worldwide and ends on 5 April 2013!
Good luck!