It is a great pleasure welcoming back to Ex Libris the lovely
Diana Quincy
, author of one of my favourite 2013 top reads:
Seducing Charlotte
, (if you haven't read it yet take a look at my review and pick up your copy, I LOVED it!). We have a terrific cause to celebrate: Tempting Bella, the second book in her Accidental Peers series got released, yay! So please give Diana a warm welcome as she shares with us the clues on how to spot whether a man is an alpha or a beta hero. ;-) And of course you could also win some great prizes!
Headline: Alpha or Beta: Which Way Do You Swing?
by Diana Quincy
The hero in romance novels is often possessive, aggressive, dominant and protective—characteristics attributed to the alpha hero. He is a leader of men and, more often than not, a serial seducer of women who can't seem to help succumbing to his irresistible charisma. This leading man is often the bad boy until he meets his match in the heroine, who eventually tames him…a little.
Beta characters are usually relegated to the role of best friend in romance novels; they're the amiable sidekick of the tough-talking, butt-kicking and, often, emotionally-distant alpha hero. There are times, however, when the beta takes center stage and creates a memorable hero for the ages.
Mr. Darcy, from
Pride and Prejudice
, is the ultimate beta hero. Darcy is quiet, contained, and seemingly arrogant, but we eventually learn he is innately kind and puts the well being of others before himself.
Sebastian, the hero in
Tempting Bella
, the second book in my
Accidental Peers series
, is also one of these kinder, gentler leading men. He is decent, honorable and essentially selfless. He's also complex, virile and very sexy.
While I love a good alpha hero, there is something undeniably alluring about a beta hero, too. Here's a little primer on how to spot the difference between an alpha and a beta:
The alpha hero can have a little bit of a jerk in him.
The beta hero is a nice guy.
The alpha hero doesn't always start out treating ladies with respect.
The beta hero treats a lady with the respect she deserves.
The alpha hero goes after what he wants.
The beta hero usually puts other people's desires before his own.
The alpha hero loves sex and has lots of it with a variety of women…until he meets his true love, the heroine, and then sex becomes meaningful and monogamous.
The beta hero loves sex but is often not as sexually experienced as an alpha male, so intimacy is more meaningful to him.
The alpha tries to impose his will on the heroine, at least in the beginning.
The beta refuses to impose his will on the heroine; he prefers using gentle persuasion.
The alpha hero is never a wimp and he'll kick plenty of butt to prove it.
The beta hero is never a wimp, but he often operates behind the scenes to achieve the outcome he desires.
The best alpha hero has a bit of beta in him.
The best beta hero has a bit of alpha in him.
The alpha hero is the guy you love to read about in books.
The beta hero is the guy you want to marry in real life.
Which do you prefer? An alpha hero or a beta hero?
Leave a comment for a chance to win
Seducing Charlotte
, the first book in my
Accidental Peers series
, and a $25 gift card from Amazon.
Diana Quincy is an award-winning former television journalist who decided she'd rather make up stories where a happy ending is always guaranteed. Growing up as a foreign service brat, Diana lived in many countries and is now settled in Virginia with her husband and two sons. When not bent over her laptop or trying to keep up with laundry, she enjoys reading, spending time with her family and dreams of traveling much more than her current schedule (and budget) allows. Diana loves to hear from readers. You can connect with her at:
Tempting Bella by Diana Quincy



Book#2 in the Accidental Peers series

Mirabella can hardly remember the man she married as a girl to settle a gaming debt between their fathers. And it's just as well. She feels nothing but contempt for the man who married her for her fortune and promptly forgot she existed.

Sebastian has been apart from his child bride since their wedding day, after a teenaged marriage forced upon him to rescue his family from certain ruin. His attempt to honor his vows to his absent wife has earned him the nickname, "The Saint." But when he encounters an enchanting beauty at the opera, Sebastian cannot resist learning who she is and is thrilled to find she is none other than his long-ago bride.

Already resentful of his early abandonment, Bella is suspicious of her husband's unusual activities—mysterious midnight outings and apparent liaisons with pretty servant girls. Then there is the mounting evidence that Sebastian is not who he claims to be.

Guarding the painful secret of his true identity, Sebastian is entranced by Bella and is eager to make her his wife in truth. But he soon realizes the beguiling lady has no intention of coming meekly to the marriage bed!
Excerpt of Tempting Bella

"You are my wife and it is not outside the bounds of propriety for me to assert my husbandly rights."

She plopped back in the chair with an unladylike thud. "Why don't you satisfy yourself with your ladybird?"

"I have no mistress."

She snorted. "Please. You must think me an incredibly silly chit to believe that."

His dark eyebrows drew together. "You must think me completely without honor."

"It is not a question of honor. Many husbands have…a friend such as that."

"I do not."

"Perhaps not at the moment." She squinted her eyes at him. "When did you give her up? Your last mistress, I mean."

"When we married."

"When I came to live here a few weeks ago?"

"No, when we married. I parted with my mistress on my wedding day."

"So you've resorted to occasional dalliances with ser…whoever is at hand…instead of having a formal arrangement with one woman."

"No. I have not known a woman in that way since we married."

Six years ago? She laughed. "You must think me a fool to believe such a Banbury tale."

"It is no tale. There was nothing to be done for it. We had married. There was no honor in betraying my wife."

It took her a stunned moment to process his meaning. She searched his face for signs of mendacity, but his clear eyes returned a strong and steady gaze. She shook her head in disbelief. "Six years? Are you telling me you've gone without a woman for six years?"

His unwavering eyes held hers. "Yes."

"What is the matter with you? Do you not like women? Oh." She felt dizzy. This was a complication she had not foreseen. "I saw men such as that in Paris."

A line formed between his dark brows. "I don't follow."

"Men who are drawn to…their own kind."

His chuckle was a low baritone, the sound warm and amused. He knelt in front of her, his enormous hands brushing her flanks. "I assure you, my taste is for women. One woman in particular." His hands slid higher until they rubbed the outsides of her hips.

Her nerve endings quivered with excitement, as though they'd been awakened from a long hibernation. "What are you doing?"

"Convincing my wife of my desire for her." He leaned closer."I assure you, I am most anxious to end my years of abstinence."
GIVEAWAY RULES:
Diana has generously offered a $25 USD Amazon gift card and
Seducing Charlotte
, the first book in her
Accidental Peers series
to a lucky reader!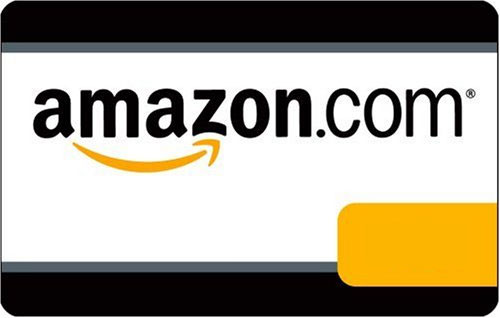 To be entered fill out the Rafflecopter form below and tell us:
Which do you prefer? An alpha hero or a beta hero?
a Rafflecopter giveaway
Giveaway is open worldwide and ends on 14 October 2013!
Good Luck!