So to start this year's Let It Snow Books 2013 Event in great style I would like to bring to your attention one of my favourite culinary romance authors, please give a warm welcome to the lovely
Kimberly Kincaid
, who is here to tell you about how much she loves Christmas, cookie swaps and how a special Christmas story came to be
,
and you could even win yourself a copy for the holidays! ;-)
Most authors spend months, even years, on their first book before it hits shelves and e-readers. They draft and polish and edit and polish some more before taking that finished manuscript out into the wild to be published.
My first book, however, happened quite by accident. Or at least, the idea didn't start with me, the author, at all.
In July 2012, I sold a three-book contemporary romance series to Kensington. I was in an unusual spot in that all three manuscripts were complete upon sale. So my first book (and second, and third) had some time before they'd go through the editing process, get printed, and hit stores. I had time on my hands, so when my editor said, "How about a Christmas novella?" I jumped at the opportunity. Then came the amazing idea of a collaborative anthology with two authors (Donna Kauffman and Kate Angell) whose work I already knew and loved. We put our heads together, at the direction of our editor, and
The Sugar Cookie Sweetheart Swap
was born.
Collaborating on an anthology where the three heroines are best friends and the setting is essentially the same (and fictional!) is no easy task, but I can assure you, it's great fun.
The Sugar Cookie Sweetheart Swap
is set in Pine Mountain, where my series takes place, and sharing it with Donna and Kate was a blast. There were lots of emails, lots of questions and lots of laughs (particularly about Kate's cookie contribution!), but
The Sugar Cookie Sweetheart Swap
was a labor of love worth every second. It turns out that the fourth Pine Mountain story I wrote was the first one to be published (the other books will be out in 2014, in March, June and October, with a fourth to follow in early 2015), but going the roundabout way was so much fun, I wouldn't have it any other way! Plus, I got to share Pine Mountain not just with readers, but with Donna and Kate as well.
So this season, I'm not just exchanging cookies with those I love. I'm sharing the excitement of my very first book release, along with some recipes and a whole lot of holiday cheer. I may not have come up with the idea for
The Sugar Cookie Sweetheart Swap
, but it just goes to show the true collaborative spirit of how a book can come together.
So tell me!
What are some of your favorite holiday stories, or some of your favorite treats to share as you read them?
The Sugar Cookie Sweetheart Swap



Where There's Smoke by Donna Kauffman

When flames from a recipe gone disastrously wrong send hunky fire-fighter Will Mason to pretty Clara Parker's rescue, the sparks really begin to fly! And once Will gets a taste of Clara, he aches for more than just a little sugar from the famously single food columnist...

The Gingerbread Man by Kate Angell

Folks have always told fun-loving Abby Denton that her anatomically correct Gingerbread cookies are...impressive. But those erotic cookies have nothing on the sexy stranger Abby saves from a snowy country road. Could Lander Reynolds be the Christmas treat she's truly been longing for?

Sugar And Spice by Kimberly Kincaid

When caterer Lily Callahan goes up against hotshot pastry chef Pete Mancuso in the bake-off of the season, the stakes are high - and scandalously passionate. Will the gorgeous gourmand steal Lily's heart - and the top prize in the Christmas cookie competition?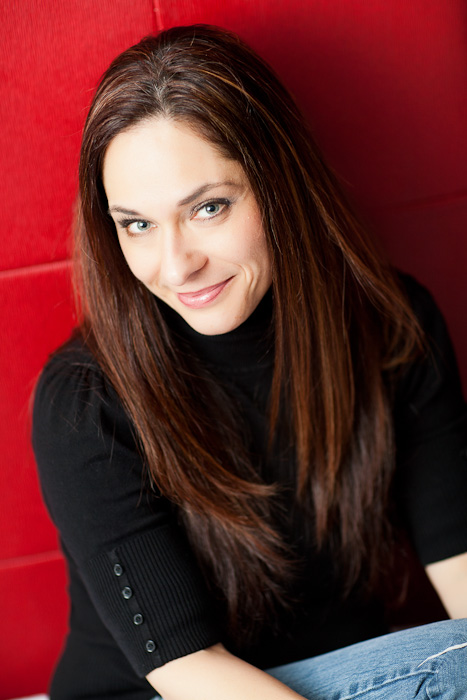 Kimberly Kincaid writes contemporary romance that splits the difference between sexy and sweet. When she's not sitting cross-legged in an ancient desk chair known as "The Pleather Bomber", she can be found practicing obscene mounts of yoga, whipping up anything from enchiladas to éclairs in her kitchen, or curled up with her nose in a book. Kimberly is a 2011 RWA Golden Heart® finalist who lives (and writes!) by the mantra that food is love. She is thrilled to have collaborated on a Christmas anthology with Donna Kauffman and Kate Angell, titled The Sugar Cookie Sweetheart Swap, to kick off her Pine Mountain foodie series with Kensington this October. Her first full-length novel, Turn Up the Heat, will follow in February 2014. Kimberly resides in northern Virginia with her wildly patient husband and their three daughters.


Where you can find Kimberly:
GIVEAWAY RULES:
a Rafflecopter giveaway
Giveaway is open to US shipping only and ends on 4 January 2014!
Good luck!