SinceI have already told you about a new favourite author of mine on the blog: so far, whatever I have read from Victoria James became and instant 5 star love, so with the holidays approaching I MUST mention her debut novel and the book which made me discover her:
The Billionaire's Christmas Baby, which I loved so much it was one of my top reads last year and that I count on re-reading during the holidays! ;-) So please give a warm welcome to Victoria and read on, you absolutely have to put this book on your wishlist...or just get it for yourself! ;-p
Stella, thank you so much for having me back on your blog! I just love it here :-)
I'd like to share Jackson Pierce's recipe for Lemon Cranberry Muffins-and an excerpt from
The Billionaire's Christmas Baby
as he serves them to Hannah Woods. Little does he realize that he's about to get more than he bargained for!
I guess technically, Jackson Pierce didn't bake these, his housekeeper did-but still. He did heat them up and serve them to Hannah!
"It must be hours since you've eaten. Is cereal okay? I have muffins too."

"Not hungry." He turned around to look at her. Her leg was crossed over the other and she drummed her fingers against the table. He sighed. "No point in starving yourself because you're pissed at me."

She raised her eyebrows. "Fine. I'll heat up a muffin. Lemon cranberry," he said when she continued to stonewall him.

"You bake?"

He shook his head, insanely relieved that she was speaking to him again. "My housekeeper does. She freezes a bunch of stuff for me to bring when I come up here."

"So you have a lot of help at home?" she asked, looking innocent. She folded her hands neatly in her lap.

He already knew her better than that. "I'm a busy man. I work late hours. Very late. Not family man type hours," he said, enunciating every word to make it clear that he knew exactly what she was getting at. The microwave beeped and he set the muffins in front of her. He sat down and waited for her to take a muffin before grabbing one himself.

"Ah, so you have everything then." He gave a terse nod. "You have money, a penthouse, a company, a cabin," she said, popping a piece of the muffin into her mouth.

"Yes."

"I mean, what more could there possibly be in life other than money, assets, and work?"

-The Billionaire's Christmas Baby (Entangled Indulgence)
Jackson's Lemon-Cranberry Muffins
These muffins are fool-proof and delicious. They can be made ahead of time and stored in the freezer for whenever you need a warm winter treat. The sprinkled sugar and bright cranberries look pretty and festive.
2 Cups All Purpose Flour
½ Cup Granulated Sugar
4 Tsp. Baking Powder
½ Tsp. Salt
Grated rind from one lemon
2 Eggs
¼ Cup Cooking Oil
3/4 Cup Milk
1 Cup Frozen Cranberries
TOPPING:
Melted Butter
Sprinkled Granulated Sugar
Measure flour, sugar, baking powder and salt into a large bowl. Stir thoroughly. Make well in center.
In separate bowl beat eggs until frothy. Mix in cooking oil, milk, and cranberries. Pour into well. Stir just to moisten. Batter will be lumpy. Fill greased muffin cups ¾ full. Bake in 400 degree oven for 20 to 25 minutes. Makes 18-24 muffins.
Topping: Brush hot cooked muffin tops with melted butter. Sprinkle with granulated sugar.
Enjoy!! Happy Holidays!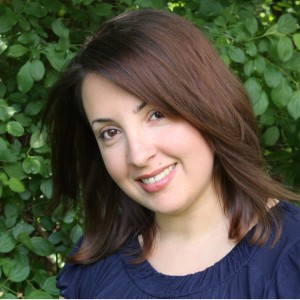 Victoria James always knew she wanted to be a writer and in grade five, she penned her first story, bound it (with staples) and a cardboard cover and did all the illustrations herself. Luckily, this book will never see the light of day again.

In high school she fell in love with historical romance and then contemporary romance. After graduating University with an English Literature degree, Victoria pursued a degree in Interior Design and then opened her own business. After her first child, Victoria knew it was time to fulfill the dream of writing romantic fiction.

Victoria is a hopeless romantic who is living her dream, penning happily-ever-after's for her characters in between managing kids and the family business. Writing on a laptop in the middle of the country in a rambling old Victorian house would be ideal, but she's quite content living in suburbia with her husband, their two young children, and very bad cat.

Victoria loves connecting with readers, you can find her online at
The Billionaire's Christmas Baby by Victoria James

Jackson Pierce didn't make his fortune entertaining every half-cocked idea, especially one involving diaper changes. Not even the cute brunette who links him to the baby in her arms can crack his icy heart.

A baby on the doorstep is the least of Hannah Woods's problems—she has to find the baby's uncle, or the child will end up in foster care. She sleuths her way to the reclusive CEO's doorstep only to find six feet of holiday sexy—and a door slammed in her face. But when Jackson comes around and urges they marry for little Emily's sake, Hannah finds herself falling for the jaded billionaire and wishing for a holiday miracle of their own…





GIVEAWAY RULES:
To be entered just fill out the Rafflecopter form below
and tell us:
What are your favourite holiday cookies?
a Rafflecopter giveaway
Giveaway is open worldwide and ends on 4 January 2014!
Good luck!