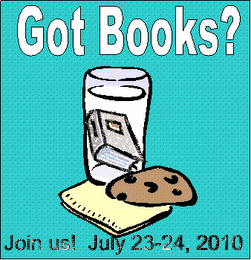 Last week's paranormal author guest, the very cool Zoe Winters is back to offer
1 signed, personalised print copy of Blood Lust to one entrant.
cover art by Robin Ludwig Design Inc.
It's all about the blood...




Comprised of three novellas (Available now individually at Amazon), Blood Lust gives readers a snapshot look at the world of the Preternaturals Series. (Future installments of the series will be novels.)




KEPT




As a cat therian (shifter), Greta's blood is already sought after to enhance spells and potions, but due to a quirk of her birth, her blood is potent enough to kill for. When her tribe plans to sacrifice her, Greta must ally herself with Dayne, the dangerous local sorcerer, and the only person strong enough to protect her.




CLAIMED




For a vampire, Anthony isn't a picky eater, but he's drawn to Charlee's blood more than any other. Like a fine wine saved for a special occasion, he's denied himself this pleasure. But one night, high from the potent magical blood of another, he claims his prize and loses control. Ashamed of almost killing the one woman who means anything to him, he wipes her memory of the event. When Charlee awakens with complete amnesia, Anthony is the only one who can clean up the mess he's made.




MATED




Because of the vampiric blood that has run through her veins since birth, Jane has been a target for vampires who resent a human being "kindred." She's forced to disguise herself as a vampire groupie to appease them and safeguard her life. When she's abruptly given to Cole, the leader of the werewolf pack, to satisfy a gambling debt, she discovers the blood running through her veins has a far greater impact on her destiny than she ever imagined.
Zoe's books can be found at:
Smashwords
(If you scroll down the page you can see Zoe's list of books and the links there. Kept is free for the month of July at Smashwords if you use coupon code SW100. This will allow you to get it free in any format you like.)
You can also download Kept free in PDF from
Zoe's blog
Giveaway is open INTERNATIONALLY.
Giveaway ends at 11:59 pm EST on Saturday, July 24th.
Only one entry per person please - duplicate/multiple entries will be disqualified.
All you have to do is fill out THIS form. You MUST be a follower to enter.
(Click the "Follow" button on the left sidebar if you are not a follower yet.)
You can get +2 extra entries if you spread the word about the giveaway (you can use the share on Twitter/Facebook buttons, or post it on your sidebar), but these are NOT mandatory!
ALL YOU NEED TO ENTER IS TO FILL OUT THE FORM AND BE A FOLLOWER OF EX LIBRIS:

GOOD LUCK!