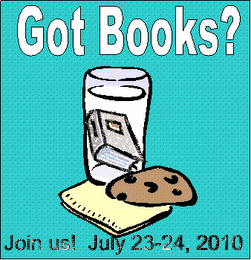 The amazing
Alayna Williams
, author of two fantastic urban fantasy series (the Oracle series and the Anya Kalinczyk series written under the name of Laura Bickle) generously offered
1 signed, personalised print copy of Dark Oracle to one entrant.


Can an oracle change the future she sees?




Tara Sheridan swore off criminal profiling years ago. By combining Tarot card divination with her own intuition, she narrowly escaped the grasp of a serial killer who left her scarred for life. She put down her cards and withdrew from work and society. Now, Sophia, a member of an ancient secret society connected to the mythic Delphic Oracle, asks Tara to find a missing scientist who has unlocked the destructive secrets of dark energy. Tara resists— she fears reawakening her long-buried talents and blames Sophia's Daughters of Delphi for the death of her mother. But, grudgingly, she agrees to search for the missing scientist, Lowell Magnusson.




Tara travels to Las Alamos National Laboratory, the location of Magnusson's disappearance. She meets the serious, impatient, and highly attractive Agent Harry Li— and re-encounters her old partner, Richard Corvus. Corvus is now chief of the Special Projects Division, a position Tera might have held, had she not dropped out of investigative work. Corvus considers Tara mentally imbalanced and not to be trusted— but it may be Corvus who is untrustworthy.




Tara's investigation and Tarot cards tell her Magnusson's daughter, Cassie, may hold the key to her father's plans, and that they both are in grave danger. Meanwhile, Corvus and the Daughters of Delphi have their own plans...and the fate of the world hangs in the balance.
The second book in the series ROGUE ORACLE will be released in MArch 2011, you can already
pre-order it on Amazon
.
Giveaway is open INTERNATIONALLY.
Giveaway ends at 11:59 pm EST on Saturday, July 24th.
Only one entry per person please - duplicate/multiple entries will be disqualified.
All you have to do is fill out THIS form. You MUST be a follower to enter.
(Click the "Follow" button on the left sidebar if you are not a follower yet.)
You can get +2 extra entries if you spread the word about the giveaway (you can use the share on Twitter/Facebook buttons, or post it on your sidebar), but these are NOT mandatory!
ALL YOU NEED TO ENTER IS TO FILL OUT THE FORM AND BE A FOLLOWER OF EX LIBRIS:
GOOD LUCK!