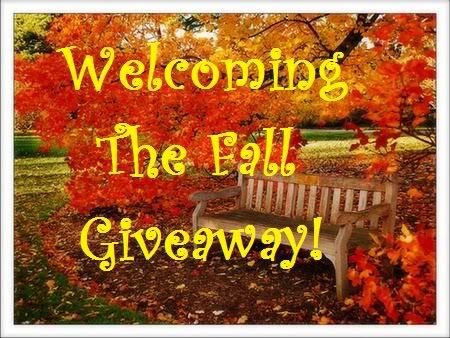 Today I would like to draw your attention to another new release:
Until the Dawn
which is the result of a fun collaboration between authors
Desiree Holt
and
Cerise Deland
! Desiree says that she is just like us, a reader turned writer and when asked about how she became a writer or decided to try herself out at writing she kindly offered to share her story with us.
After Desiree's guest post, scroll down for a nice excerpt of Until the Dawn and even lower for the giveaway ;-)
I'll bet everyone else has been asked this question more times than you can count: How and why did you decide to become a writer?
I don't think it's actually a conscious decision I made. I have been a reader all my life, since I could string three words together. My mother and sister were both avid readers, and our house was always jammed with books. My sister was more addicted to mainstream, fiction, but my mother loves mysteries, especially if they had a little romance.
So I grew up reading books by Erle Stanley Gardner and Ellery Queen – God, am I dating myself. LOL! And any mystery writer I could get my hands on.
My real hero is a woman named Elizabeth Linington who also wrote as Lesley Egan and Dell Shannon. She passed away at 67 but she wrote nearly a hundred books, police procedurals, all of them with personal stories interwoven and I was just addicted to her. I still have all of her books.
But the more I read, the more I had the desire to create something myself. To put pen to paper-or fingers to keyboard-and see if I could become a story teller, too.
Raising a family and working didn't really leave me the time I want to write but I kept notebooks filled with ideas, clippings, photos that suggested ideas, all the things that I use today to craft plots. And when my husband and I retired and moved to Texas, I thought surely this was the time. Especially when my husband say, "Okay, quit fooling around. Put your butt in that chair and write."
I was sure, based on my past reading, that I would write a mystery. I even had it all plotted out and a profile for each of my characters (many of them based on people I'd worked with who I thought deserved to be shot or hanged! LOL!
Well, my dears, talk about hitting a brick wall. I wrote three chapters. Then I rewrote them. Then I rewrote them again. By the time two months had passed I never wanted to see those (expletive deleted) chapters ever again in this life or the next. I was ready to through out both my computer and my fledgling writing career.
Then I read a book, and it's amazing how one book can change your life. I read CRY NO MORE BY Linda Howard, and lordy, I was off to the races. I discovered that I craved r/s the way ducks crave water. I started looking for similar authors and pretty soon my budget was shot to hell with book buying.
But I finally realized where my heart lay. I sat down and wrote my first manuscript in two weeks. And let me tell you, it was AWFUL!!!! I, of course, thought I'd written a RITA award winner. What a blow to my ego when no on else thought so.
Although I've been very fortunate in my career in a short time, I have yet to sell that first effort. Have just finished the 40th rewrite -no joke-because I think I finally get it.
So if you're stuck at a point in your writing, or wondering if the success fairy will ever visit you, take heart. She's waiting right around the corner. Just be sure that what you're right is from your heart because that's what works the best.
I don't think you'll ever see MURDER AT MASS in print but maybe one of these days you'll see TARGET, my first romantic suspense and the one that led me to write the others.
And by the way, thank you, Linda Howard.
Meanwhile, here's an excerpt from my upcoming release with Cerise Deland, Until the Dawn. It's my ultimate romantic suspense, an erotic thriller, with a hot alpha male, a kickass heroine, lots of danger and yummy love scenes.
Until The Dawn




Appetizer: Madison Sommers is sure she has the world in her hand—a great job working for the Speaker of the U.S. House of Representatives, a beautiful townhouse in Georgetown, her ambassador father finally at home rather than at the other end of the world. And in Dan Foreman a lover she adores. The sex is beyond anything she could have imagined, for Dan knows how to use every part of his body, including his talented hands and mouth, to give her screaming orgasms. She wonders if life could possibly get any better.

But then Dan disappears and the world turns upside down. Until he reappears in the dark, to addle her brain with the hottest sex she's ever known and a secret that could bring down the country.
Excerpt
He raised her hands to kiss each of her fingertips in turn. "I've outgrown the one-night stands, Maddie. The quick lays that leave you feeling like a cave man." He pressed both her palms to his cheeks and his torso to hers. "I want a relationship that means something bigger. With one woman. With brains." He smoothed her hair. "And beauty." He kissed her eyelids. "And a body." He cupped her ass and pushed her groin to his. "And a passion for me."
She wound her arms around his massive shoulders and pressed her breasts against his solid chest. "I think you've got her."
He threw his head back and laughed, then caught her under her legs to swing her up into his arms. "Where then, my dear woman, is your bedroom?"
She pointed the way up her stairs into the back of her house and her huge master bedroom. He carried her up and there, next to the king bed awash in linens of ivory and cream, Dan paused and set her to her feet. His hands fell over her from her throat to her shoulders, her arms and her fingertips. Those he raised to his shirt collar. "Undress me."
She trembled. Her lips quivered. But she began to undo his buttons, loosen his tie, peel back his suit coat and drop everything to the floor. When she came to his belt, and his waistband button, she gazed into his eyes, now clouded with desire, and stopped. He stared at her. "Do it."
She spun away from him. New spunk rising in her veins, she shrugged one shoulder to let her spaghetti strap fall below her elbow, then did the same with the other. Reaching around to her zipper, she pulled it open with a brisk tug that had her dress sliding over her breasts and her hips and pooling at the floor.
GIVEAWAY RULES
Thanks to Desiree's generous offer, the winner gets
their choice from Desiree Holt's or Cerise Deland's backlist.
Giveaway is open INTERNATIONALLY.
Giveaway ends at 11:59 pm EST on Wednesday, September 29.
You HAVE to do 1-2-3 to be eligible to win!
1. Just leave a comment/question for Desiree
- Must be meaningful comments not just "Please enter me!" !!
2. Be a follower of Ex Libris
3. Leave your e-mail address so I can contact you if you win.
If you want some extra entries:
You can get +1 extra entry if you spread the word about the giveaway (you can use the share on Twitter/Facebook buttons, or post it on your sidebar), but these are NOT mandatory! +1 per place you post it.
GOOD LUCK!