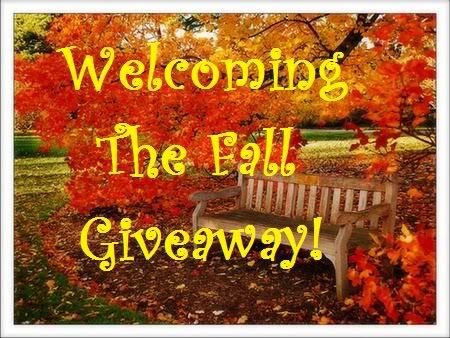 Today I would like to let the spotlight shine on Maggie Nash, who would like to talk to you about her new release The Dream Master and share a hot excerpt with you ;-) So I'll just leave Maggie do the talking now, please give a warm welcome to Maggie!
Thanks Stella for having me at your blog this week for the Welcoming the Fall Spotlight. I'm so excited to share some info about myself and my latest release. If you post a comment listing a title of any of my backlist you will be in the draw to win a $10 gift voucher from Total-e-bound!

Here's a little bit about me and my latest book:


How did I get started in writing?

I think it was around 2002 when I found myself at home one day, stranded with no car, didn't feel like doing the housework and all I wanted was a good book to read. The problem was that I'd read all of the books in my shelves, and the really good ones I'd already read several times. I twiddled my thumbs for a while, then thought - why don't I write one of my own? So I sat down and wrote the first chapter of my first book. Then I realised that if I wanted to do it right, I had to learn the craft. So I joined RWAus, several online reading and writing communities, hooked myself up with a few critique partners and the rest, as they say, is history! Of course, it wasn't easy...it was lots of hard work. It took me three years to sell my first book, but the journey was and is an incredibly rewarding one.

My life is a busy one, with four sons, a gorgeous husband and a feisty poodle names 'Sam". When I'm not writing, I work as an Instructional Designer and Nurse Educator. I live in Sydney, Australia.
THE DREAM MASTER

Publisher: Total-e-bound
ISBN: 978-0-85715-289-3
Appetizer: Police detective Helena Peters has been secretly in love with her partners for years. It doesn't help that he never looks at her as anything other than his work partner. What would he do if he discovered what she was really thinking?

His classic Greek looks were responsible for Dimitri Michaels' arrogant success with women, so going undercover and pretending to be lovers with Helena should be a piece of cake, but she isn't the person he thought she was.

Why was the only girl in his dreams now the only one who'd been right under his nose for years? More to the point, can he keep her safe long enough to convince her what he feels for her isn't an act?
The Dream Master excerpt: (Hot)

"What are you doing, Dim?"

"Put down your cup, Hels."

She unfurled her legs and reached over to place her cup on the table. Here was his chance and he wasn't going to waste it. In a quick move, he hooked his hands under her armpits, pulled her to her feet and swooped down on her mouth.

She twisted and attempted to turn away, but he placed his hands on either side of her head, holding her firmly in place. He traced her lips with his tongue and she gasped. At the unexpected opening, he invaded her mouth, exploring every crevice, thrusting deeper and deeper. Oh God, she tastes so good.

Her hands slid up to his shoulders and she squeezed gently, drawing him closer to her. Her hair smelt of strawberries, a scent he suddenly found incredibly alluring. Sparks between them well and truly ignited a heat he never, ever expected. Shit, this is Hels. She moaned as he angled his head to taste more. He sucked in her sweet breath, groaning when she unconsciously wriggled her body against his straining jeans.

What the fuck am I doing? He couldn't be getting a hard on? Not with Hels. She's his partner, his buddy. They were just practicing for the mission. Fuck. Pushing gently on her shoulders, he broke their lip lock. His erratic breathing made speech fairly impossible, so he just stared at her face, trying to figure out what happened.

She stared back, those beautiful indigo eyes shining with arousal. Damn, where did that thought come from? He'd never noticed how beautiful they were before. And he'd never noticed them aroused before. Shit. This is Hels. He dragged his gaze from hers and pushed her gently away. She landed with a small bounce on the couch across the other side of the coffee table as he backed up a few steps. His hand shook as he raked his fingers through his hair before smiling at her stunned expression.

"I guess we now know we can be convincing."
That's all folks!

Maggie
You can
buy The Dream Master here
, and for more information about Maggie and her books,
visit her official website
.
GIVEAWAY RULES
Giveaway is open INTERNATIONALLY.
Giveaway ends at 11:59 pm EST on Wednesday, September 29.
You HAVE to do 1-2-3 to be eligible to win!
1. Just leave a comment/question for Maggie
- Must be meaningful comments not just "Please enter me!" !!
2. Be a follower of Ex Libris
3. Leave your e-mail address so I can contact you if you win.
If you want some extra entries:
You can get +1 extra entry if you spread the word about the giveaway (you can use the share on Twitter/Facebook buttons, or post it on your sidebar), but these are NOT mandatory! +1 per place you post it.
GOOD LUCK!
ETA: Must be meaningful comments not just "Please enter me!" !!