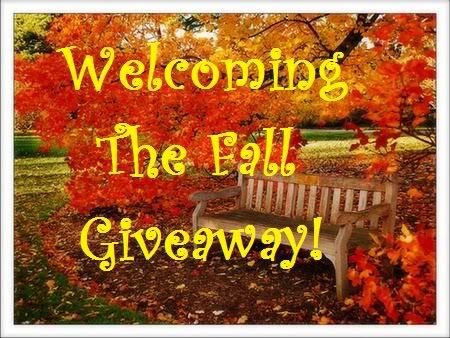 For the first giveaway in Welcoming the Fall Giveaway I would like to welcome paranormal romance poet Tatyana Varenko, who some of you old followers of Ex Libris may already know, as I've been singing Tatyana's debut piece Ordeal's praises :-)
Tatyana wrote this little piece for us bloggers, enjoy:
Where do you get the time required
To cope with all the things you do?
You work, make chores, and feel inspired
To blog, to read, and to review!
Your energy seems everlasting
To keep responding to requests
Of authors hopefully entrusting
You with new books they put to tests.
And you are friendly and sincere
In every criticism you make
Bringing your point neat and clear
As if it were a piece of cake!
Tatyana has generously offered 2 ebook copies of her paranormal romance Ordeal, told in verse!
Ordeal by T. K. Varenko



It is a verse-ornated story

About love, betrayal, wrath,

Royal vampires' bliss and glory

Bringing them straight to their death.




Luella, fierce, strong vampire,

Falls for a pretty human catch

Sent on her fiancé's desire

To celebrate they are engaged.




This unexpected turnabout

Is doomed to come to a dead end:

Her human sweetheart's dead to shroud;

Her fiancé's avenged for that;




And she is punished for blood treason,

Banished into a mortal child,

Whose human body is a prison

For all her powers to bind.




Her memories obliterated,

She is to find her love at last

Who proves to be too much related

To the misfortunes from her past.
For more information visit
Tatyana's website
Giveaway is open INTERNATIONALLY.
Giveaway ends at 11:59 pm EST on Wednesday, September 29.
Only one entry per person please - duplicate/multiple entries will be disqualified.
All you have to do is fill out THIS form. You MUST be a follower to enter.
(Click the "Follow" button on the left sidebar if you are not a follower yet.)
You can get +5 extra entry if you leave a comment/question for Tatyana in the comment section.
You can get +1 extra entry if you spread the word about the giveaway (you can use the share on Twitter/Facebook buttons, or post it on your sidebar), but these are NOT mandatory!
ALL YOU NEED TO ENTER IS TO
FILL OUT THE FORM
AND
BE A FOLLOWER
OF EX LIBRIS
GOOD LUCK!