As you know in March the
Book Bloggers Anonymous
are discussing
The Darkest Night
(Book #1 in the Lords of the Underworld series by Gena Showalter) at the
BBA Goodreads Group
all through March, swing by and join us.
Today I have a special guest: Jen from
That's What I'm Talking About...
I invited Jen, because 1) I discovered Gena and her LOTU novels thanks to the "We love Gena!" week long event she organized with Bells (from Hanging with Bells!) and 2) because of her enthusiasm, love, passion (and since we are among ourselves let's be honest: fangirl obsession ;-p) for the LOTU series she is one of the
connoisseurs
(French for those who really know their stuff about a certain subject) of this series. So I was super happy when Jen accepted to stop by and tell us about her favourite Lord, heroine, book and scene of the series.
Please give Jen a warm welcome!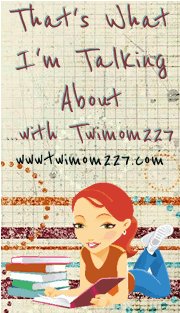 Thank you, Stella, for inviting me here today to talk about the Lords of the Underworld!
Hi gang! I'm Jen (aka Twimom227) from
That's What I'm Talking About
. I am a HUGE fan of Gena Showalter and her Lords of the Underworld Series!! Today I'm going to talk about my favorite Lord, Heroine, book and scene from the series. Please be warned that there will be spoilers for folks that haven't read the books.
I have to say it was easy picking my favorite Lord because he's been the same all along. However, my favorite book and scenes was much harder. The books are all so great and each has such memorable moments. Every book is unique in story and I love them all! So I'll start with the easy one...
FAVORITE LORD:
Aeron.
*sigh* He was existing as a Lord and warrior in Budapest until a horrible curse was placed on him by the king of the gods, Cronus. He slowly went mad and well... I'm not going to tell you all what happens because a lot of you haven't yet read the series. He is the subject of the 6th book,
The Darkest Passion
.
Here is how his true love describes Aeron in the book:
... he looked gorgeous. He was tall and mouthwateringly muscled, with the most amazing violet eyes fringed by long black lashes. His dark hair was cropped nearly to his scalp... He was heavily tattooed, even on the perfectly sculpted planes of his face. Each of those tattoos depicted something gruesome... Yet amid all the violence were two sapphire butterflies, one riding his ribs and one outlining the wings on his back.
Yes ladies... this male has wings! And they aren't the feathery-fluffy kind that angels have. They are "long and black and [look] as soft as gossamer, but the ends [are] pointed, sharp as knives." Oh, Aeron is a total bad ass with a heart of gold (once you get past the whole "keeper of wrath" thing!)

FAVORITE HEROINE:
This one was also pretty easy for me. I LOVE
Anya
, goddess of anarchy and primary comic relief in every book. She is drawn to Lucien, keeper of Death and she cannot look away. She is formally introduced in the second book,
The Darkest Kiss
. She is on the run from the Cronus and Lucien is ordered by God King to kill her. She and her BFF, William provide a humors twist to any situation. She loves to cause mischief among the Lords and enjoys a good kill, but she always comes through in the end.

FAVORITE BOOK:
This really was a tough because the books are all great. Aeron is my favorite LORD and
The Darkest Passion
is AMAZING! However, I still have a soft spot for the third book in this series,
The Darkest Pleasure
. The first three books really set up the world and were very intertwined. The key players in
Pleasure
(Reyes and Danika) were introduced early on in the first book and their story unfolded during the first three books. But it was in
The Darkest Pleasure
that their story climaxed in a triumphant pairing. However, it wasn't just their story that made the book great. There were big reveals and plot twists that keep me on my toes and eager for more. It's such a great story and a must read!

FAVORITE SCENES:
(WARNING: contains spoilers if you haven't read
book #1: The Darkest Night
)
Again, this was tough. But mostly because a lot of my favorite scenes would be considered spoilers if you haven't read the series! So I'm picking a scene from the very first book to have the fewest possible people impacted by spoilers.

Our hero, Maddox, keeper of Violence, was cursed and he was murdered by his friend Reyes every night of his life. He suffered tremendously and knew that there would be no way for him to be with his love, Ashlyn and put her through this awful fate. One of my favorite scenes comes near the end of the book.
Her eyes met Maddox's, pooled with unshed tears. "I love you."




In that moment, he realized exactly what they planned. He bucked and fought for freedom. He shouted profanities even Paris would not utter. All the while, hot tears streamed down his cheeks. "No. Do not do this. Please, do not do this. I need you, Ashlyn. Reyes, Lucien. Please. Please!"




Reyes hesitated. Swallowed.




And then he stabbed Ashlyn in the stomach.




Maddox screamed, straining so forcefully the metal links cut all the way to the bone. If he kept it up, he would lose his hands and ankles. He did not care. Only one thing mattered, and she was dying in front of him. "No! No! Ashlyn!"
YEP - Ashlyn, his true love, sacrifices herself to set Maddox (and Reyes) free from the curse. It was powerful and I shed a tear or two. I love emotionally powerful scenes like that one.
I hope you all are enjoying BBA's look at Gena Showalter and her amazing
Lords of the Underworld Series
! Happy Reading!
-----
Thank you Jen, I for one cannot wait to read Reyes and Danika's story, based on the glimpse we got in The Darkest Night I bet it will be fantastic :-D

Join the events, share the LOTU love and have fun!