As part of the
Romance and Me Reading Challenge
since August is Chick Lit Romance month, we have the good luck of having two authors join us and tell us about how they discovered this genre and why they chose to write their stories in it. My first guest is
Jaye Frances
!
Thank you, Stella, for the opportunity to participate in the
Romance and Me Challenge
with my humorous adult satire novella,
The Cruise-All That Glitters
.
I grew up in a tiny 3 bedroom home in the Midwest. It looked just like the rest of the houses on the block, except ours was bursting with a family of eight—me, my five siblings, and two parents. We were the human equivalent of eight sardines in a can, packed in love instead of water.
We did, however, have one thing in common with the other houses in the neighborhood—one bathroom. Learning how to live peacefully in close quarters was a skill. But scheduling bathroom breaks and showers was a science.
When my two older sisters began to develop an interest in boys, I watched in fascination as their grooming routines took on a whole new priority. Combs, brushes, make-up, eye liner, and lipstick covered every inch of counter space, and by the time their dates arrived, the entire house smelled of Final Net (for those of you wondering, it was the hairspray of choice at the time.) At the sound of the bell, my father would answer the door and lead the nervous victim into the living room. For my sisters, the events of the evening were just starting. For me, they wouldn't begin until my they arrived home, hours later. That's when they would tell their "little sis" every detail, right down to the last slip of shared tongue and the hand that found its way under their bra.
Those late-night gab sessions usually left me wide-eyed and much too excited to sleep. For hours I would lay in bed, fantasizing about my own future encounters with a boy. And while it would be a couple of years before I had a real date, my imagination refused to wait. Driven by curiosity and hormones, my daydreams allowed me to explore every aspect of adolescence relationships—from anticipating my first kiss to feigning surprise at an "accidental" above-the-waist grope. Expressed as entries in my journal, I began to create a "screenplay-in-progress," sparked initially from the exploits of my adventurous, and sometimes heartbroken, sisters—and enhanced by my own burgeoning libido.
Over the years, my collection of journals grew as I added my own real-life experiences, my notes often focused on comparing in-the-flesh reality to the fantasied preview from years before. Now, nearly thirty years later, the boxes of journals take up nearly as closet space as my shoes. But I'd never part with them, and about once a month, I open a bottle of wine, plump up a few pillows, and relive those formative years, sometimes finding the perfect idea for a new story. So fair warning—the genie is out of the bottle, and she's ready to tell a few secrets, break a heart or two, and once in a while, cuddle with the man of her dreams.
When I began to develop the main character for The Cruise-All That Glitters, I had all the inspiration I needed to create Dean, a confident, self-assured single guy, who takes a cruise ship vacation looking for a romantic encounter—or his version of it—with the perfect woman. Told from the male point of view, this satire on romance takes Dean on an irreverent and edgy romp down the rocky road of love, where two very different women teach him a few lessons about life and relationships. (The story contains mature language and situations and is best suited for an adult reader.)



It's love on the high seas for Dean, a thirty-something bachelor taking his first cruise, hoping for a shipboard romance. On the prowl for the elusive hard-body, he quickly becomes disillusioned, wondering if his expectation of a boatload of beautiful sea nymphs is something found only in travel brochures.




Until he meets Angel.




She is the girl of his dreams, brought to life as a bewitching goddess, ready to engage in every sensual delight. Quickly lured into submission by Angel's seductive charms, Dean is ready to surrender his heart and soul to this provocative beauty.




Until he meets Marcie . . .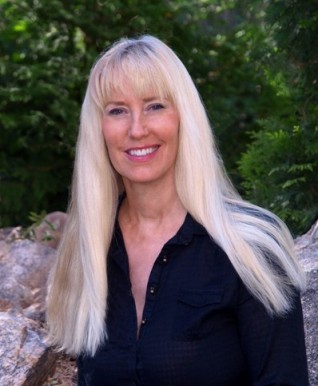 Jaye Frances is the author of the paranormal-occult romance novel The Kure, the first book in The Kure series, and The Possibilities of Amy, a coming-of-age story of high school romance. Her upcoming work, scheduled for a Summer 2012 release, is titled The Beach, a sci-fi fantasy about a man who is given the opportunity to receive his ultimate wish and lives to regret it. She is also a featured columnist for the NUSA SUN magazine. Born in the Midwest, Jaye readily admits that her life's destination has been the result of an open mind and a curiosity about all things irreverent. When she's not consumed by her writing, Jaye enjoys cooking, traveling to all places tropical and "beachy" and taking pictures—lots of pictures—many of which find their way to her website. Jaye lives on the central gulf coast of Florida, sharing her home with one husband, six computers, four cameras, and several hundred pairs of shoes.
GIVEAWAY RULES:
Jaye is giving away a Kindle copy of
The Cruise-All That Glitters
to a lucky reader!
You have two chances to enter:
1)
just leave a comment
to Jaye either about her post, the chick lit genre, any of your favourite books/movies in this genre, what introduced you to it, or any other topic you'd like to discuss;
2) or just
submit the link to your review of a chick lit romance HERE.
Giveaway is open worldwide and ends on 1 September 2012!