Just in time for Halloween - an excerpt from A Wicked Beginning: Book II in the Wicked Series.
As he leaned one shoulder against the red, blue and yellow tiles, a loud scratching echoed through the water spray, as if someone was forcefully dragging a dagger tip down the wooden door of the bathroom. Odd. Is someone out there? He wrenched off the faucet and cocked his head.
Maybe Mano's hyperactive mutt, Severe, is digging along the outside wall? Yeah, that must be it. "Stop it, Severe," he yelled, pounding his fist a couple times on the wall.
The bathroom door burst open, slamming against the porcelain sink with a crack. Cam jerked and hit his head against the metal shower nozzle. "Damn it!" He gingerly ran his fingers across the protruding knot in his skull before wiping the thick condensation off the shower door. Paw print outlines bloomed on the glass. "What the..?" He threw open the door and it thwacked against the shower enclosure, vibrating to a halt. Cautiously stepping out, he peered around the spacious room. Nada. The bathroom door hung wide open, but no sign of that mutt, Severe, anywhere. He examined the chipped sink and stared at his blurred image in the foggy mirror. "There's got to be an explanation."
Quickly toweling off, he whipped on his green t-shirt and clean jeans and dashed into the kitchen. Mano stood at the stove, stirring vegetables and beans in a simmering pot. "Hey, Mano."
"Good, you're here." Mano replied. "I'm trying out a new recipe I've been creating. The flavors have to marry throughout the day. Care to join me for dinner tonight?"
"Uh, sure, man, that'd be great. It smells fantastic." With a trembling hand, Cam seized a carton of orange juice from the refrigerator shelf. He grabbed a glass from the counter and poured, splashing liquid onto the bright Italian counter. "Say, where's Severe? She must've gotten into my bedroom. She scratched the bathroom door open and jumped up on the shower stall door."
"I don't think so, Cam." Mano brought a spoonful of sauce to his lips. He slurped, paused and snatched a glass container from the spice cabinet. "She's at the dog park with Jayze and Marilyn."
Cam's face contorted. "Oh, really?"
"Yeah, man, really. They picked her up come daybreak. She's been gone for two hours. They'll return later this afternoon."
"Right….I must've heard a dog in the neighbor's yard." A really, really loud dog…
"Whatever. Hand me that towel, will you?"
Cam tossed the towel to Mano. Abandoning the glass of juice, he raced down the hall to his bedroom. He inspected the bedroom door. No marks of any kind. He slowly inched across the rug-covered floor, looking right and left, and stopped at the bathroom door. Sure enough, colossal claw marks scored the wood. His skin prickled and the hair on the back of his neck bristled. "Hey, Mano" he yelled.
"What?" Mano yelled back.
"I think you should look at this."
A WICKED CHOICE



(Book #0.5)


A Wicked Choice: When C decides she wants to have an earthly experience, there's no telling what the consequences will be for the rest of the Galaxy Dancers, especially her beloved consort, K.

This 4150-word humorous, sexy, tongue-in-cheek sci-fi short story is for those who want to dip their feet in the wicked world of the Wicked Series and for the fans of the Wicked Series who have wondered how the Galaxy Dancers came to Earth in the first place. Just blame on on a woman's curiousity and desire for new experiences.


A WICKED AWAKENING



(Book #1)


Chérie's just a small town girl living life the way she thinks it's supposed to be. She's got a great guy, a great job and a whole lot of things that don't make sense. Like, why can't she stick up for herself? And why did this mysterious guy walk up behind her on the dance floor, whisper "sexy girl" in her ear, make her body quake with sensation and then disappear? Who is this crazy old woman with eyes like an eagle and braids that blaze with fire who keeps dropping into her world? And where are all these bewilderingly vivid dreams coming from with the mysterious guy as the main attraction? Chérie wants answers. She finds these answers and more as she faces her past, and comes face to face with a future that is more remarkable than she ever dreamed possible.


A WICKED BEGINNING





(Book #2)


Cameron Delaney Tyson's just an ordinary guy, living an ordinary life, trying to sort out his issues along the way — or that's what he keeps trying to tell himself, that is. He doesn't believe in the supernatural, thinks dreams are just daily recycling, and lives in the here and now. Meanwhile, a vicious star dreamling from another galaxy is tracking him, he's trying to prove himself to the woman of his heart and soul and an ex-playmate is stalking him through sex magic and nightmares. What's an ordinary guy going to do?


WICKED WHISPERING



(Book #3)


Kai Williams hears voices…wicked whisperings that threaten his sanity…his life and livelihood…and his ability to love. When the whispering begins to destroy all that he cherishes, he does what any red-blooded guy would do: he goes deep into the darkness, deep into the sea that cherishes and nourishes his soul. There he comes face to face and eye to eye with evil and more heartbreak than he ever knew possible.


An award-winning web designer and certified SEO specialist, Calinda B has worked in the Internet industry as a web page designer/developer since the early 1990′s. She has also taught web site design and computer graphics at community colleges in Northern California. In addition to writing, Calinda B creates fine art and music, and enjoys scuba diving, kayaking, and bike riding. Calinda B makes her home in the Pacific Northwest with the love of her life and her two cats. She is currently working on the fourth book in The Wicked Series, tentatively entitled A Wicked Ending.

For more about Calinda B and her work, visit:
One randomly drawn commenter from the tour will win a
$20 Amazon gift card
.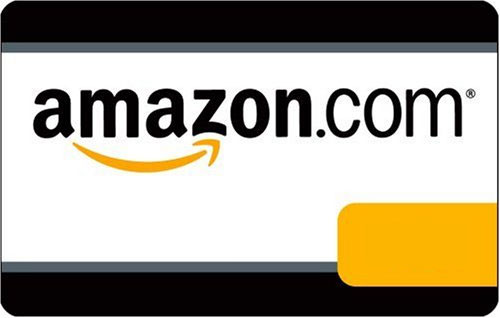 The winner will be randomly selected and notified via email. To be entered just fill out the Rafflecopter form below:
a Rafflecopter giveaway
Giveaway is open worldwide and ends on 9 November 2012!
Good luck!