Today I am very happy to welcome back to Ex Libris the wonderful Karen Erickson, who is celebrating the release of her first Entangled Brazen title:
Game for Marriage
, the very first in her sexy Game for It series about super sexy athletes!
Please give a warm welcome to Karen, Sheridan and Jared (the heroine and hero of
Game for Marriage
) read on to discover more about the book, and don'forget to enter the giveaway at the end to win a $50 USD Amazon or B&N gift card
!
Stella: Hi Karen, welcome back to Ex Libris and congratulations on the release of Game for Marriage, your latest release! Could you please tell us what readers can expect of the Game For It series and more particularly
Game for Marriage
?
Karen:
Well, readers will get to meet a few of the players from the San Jose Hawks. They're a bunch of sexy, smoking hot athletes so what's not to love? And with
Game for Marriage
specifically, you'll meet Jared Quinn, Super Bowl winning quarterback, and his new wife Sheridan (Harper) Quinn.
Stella: Thanks for bringing Sheridan and Jared, welcome guys! Could you tell us what made you glance at the other person twice, what hooked you?
Sheridan: Thanks for having us, Stella! Um, could I answer this question first? Let me just say that when you have a gorgeous man telling you you're good, you stand up and take notice. Oh, and he was talking about my painting skills.
Jared: She is good. At painting…and many other things. *winks*
Sheridan: Jared! *blushes*
Stella: Lol, If you had to describe the other what 3 words would you use?
Jared: Sexy, sweet, smart.
Sheridan: Sexy, sweet, smart. Wait, can we describe each other with the same words? He's also a stud…
Jared: Jeez woman, are you trying to make me blush now?
Stella:
What made you fall for each other?
Jared: She doesn't take my crap. She tells me straight up when I'm being a jerk. And she's also always there for me. Always. I'm usually taking care of everyone else. Sheridan actually wants to take care of me.
Sheridan: I love taking care of him. I also love how important he makes me feel, like no one else matters. He has so much going on in his life yet somehow he always makes time for me. He makes me feel like I'm the center of his universe and that's heady stuff.
Stella: Tell us:
- best memory of something you did together?
Jared: Our first night together uh…at the motel.
Sheridan: Oh, my gosh. You would go there. Fine, I agree. *blushes again*
- words you wish you hadn't said or said way earlier?
Sheridan: There might've been a clause I included in our marriage agreement that I wish I hadn't. It sort of screwed everything up.
Jared: I wish I would've told Sheridan I loved her sooner. *leans over to give her a kiss*
- when did you know you wanted to live your life with each other?
Jared: The night at her gallery when she was hosting cancer survivors as part of a special private event. I knew when I saw how good she was with her students, how giving she was, how happy she was to see me when I showed up…I was done for. I totally fell in love with her that night.
Sheridan: Oh, mine was sooner, after a football game where he got injured. I was so worried. All I wanted to do was make him feel better. So…I did.
Jared (voice deepens): Yeah, you did.
- what is something you discovered or learned (to appreciate) thanks to the other?
Sheridan: I never realized how much responsibility he carries on his shoulders. Or how intense his career is. I have a new appreciation for professional sports.
Jared: And I have a new appreciation for the arts. My wife is extremely talented. I admire her courage in sharing her art, which I know can be very personal to her sometimes.
- is there anything you'd change?
Jared: I wouldn't change a thing. *smiles* I've got her right where I want her.
Sheridan: Oh, I would've got rid of the stupid clause but otherwise…no. I really like our love story.
Stella: Thanks guys, wishing you lots of happiness! Now Karen could you summarize Game for Marriage in a tweet?
Karen: Sexy Super Bowl winning quarterback meets cute, quirky artist come together in a marriage of convenience and find true love.
Stella:
Karen, tell me, do you enjoy watching /playing sports? What is your favourite?
Karen: Back in school, I played basketball. I don't enjoy watching it though. My favorite sport to watch is football. My husband is a huge football fan and it's fun to watch it with him.
I owe a lot to my husband for helping explain to me the ins and outs of football. I mean, I had basic knowledge but for this book and series, I really wanted to get the details right. So any mistakes I made are all mine. He did his best explaining the logistics of the game to me (sometimes multiple times, LOL).
Stella: How many books are planned in the Game for It series?
Karen: There are two more planned in the Game For It series. Nick and Willow will get their own book next. Flynn Foley will also get his own book. His future heroine will be introduced in Nick and Willow's book. Both books should come out in the fall (just in time for football season again!).


Stella: Yay! :-)

Book #1 in the Game for It series

He's going in deep to make her his…

Struggling artist Sheridan Harper never imagined she'd spend a sizzling night with Jared Quinn, the smoking-hot star quarterback of her local professional football team, the San Jose Hawks. And she's even more shocked when Jared's publicist offers her a proposition: a fake marriage to keep Jared out of the gossip mags. Being that close to Jared would be too tempting, so to protect her heart, she insists on secretly including a clause forbidding sex between them.

Jared just wants to keep his starting QB job and keep it in San Jose. His reputation as a ladies' man has landed him in the headlines one too many times, but there's something about his kind, passionate new wife that tempts him beyond reason. Any sort of intimacy between them is completely forbidden, but as their bodies fall in deep, will their hearts follow suit?



Bestselling romance author Karen Erickson writes what she loves to read — sexy contemporary romance and sensual historical romance. Digitally published since 2006, she currently writes for Samhain Publishing and Carina Press. A native Californian, she lives in the foothills below Yosemite with her husband and three children.
Where you can find Karen:
GIVEAWAY: RULES
Karen is generously giving away
a $50 USD Amazon or B&N gift card
to a lucky reader!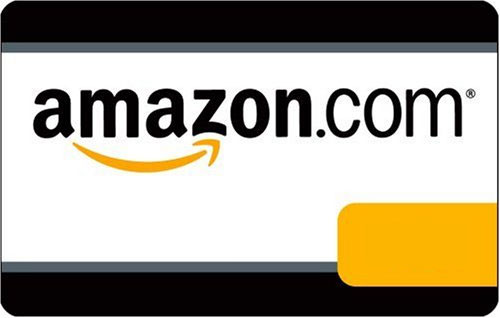 To enter just fill out the Rafflecopter form below:
Good luck!