You all know how much I love wedding romances and with summer just around the corner I couldn't be more in the mood for some wedding bell romances :-D So imagine my excitement when I saw that Entangled Publishing has a brand new wedding romance anthology,
When Honey Got Married...
! So come and meet two of the anthology's four heroines and to win
an Amazon gift card just
tell us whose story you are most interested in reading! :-)
Full name: Grace Henson (formerly Gracie Lee Duggins)
Occupation: Events Planner
Age: 24
Birthday: March 24
Favorite color: Blue
Likes: Jazz, those stores that sell all the stuff to organize your life, weddings.
Dislikes: Cooking, the fact the whole world is designed for right-handed people, Mean Girls.
Grace had a rough start in life poor, no mother, an alcoholic father. That early chaos lead to a love of organizing things, and that led to her career as an event planner. She likes to see people happy and she likes things to be pretty. She sets very high standards for herself and those that she works with and prides herself on her professionalism. Outside of her job, though, she still has some insecurities, and those were definitely brought to the surface when she had to face Bellefleur and its residents again.
If Hollywood would like to make a
When Honey Got Married...
movie, I think Brittany Snow would make a fabulous Grace!
A good theme song for Grace would be
"I Dare You to Move"
by Switchfoot:
especially the lyrics "Maybe redemption has stories to tell/Maybe forgiveness is right where you fell/Where can you run to escape from yourself/Where you gonna go?"
*****
Name Nina Moreau
Occupation: Aerial silk circus artist
Age: 24
Birthday: June 13
Coloring: medium brown hair with darker highlights, pale complexion, smiley light brown eyes.
Passions: Dance, music, performing.
Turn offs: Judgmental people, troublemakers, indecision.
Born to wealth and status, Nina enjoyed a close relationship with her parents and her sister – right up until she joined the circus at 17, with a burning desire to become an aerial performance artist. Success followed success, but the price was estrangement from her family. Nina misses her family far more than she ever lets on. She tries not to get attached to any of the restless souls who pass through the circus, but Alexander Carradice changes all that and more.
In the movie: Ellen Page (Juno, Inception) would make a divine Nina Moreau.
Nina's theme song is Stephen Sondheim's
Send in the Clowns
, sung by the incomparable Barbara Streisand. The Night Circus closes their show with this song – with Nina in mid-air and a mime clown on the ground.
Find out more about the book at:
When Honey Got Married (Anthology) by Kimberly Lang, Anna Cleary, Kelly Hunter and Ally Blake




Four high school friends and a high society bride reunite to celebrate the wedding of the year with the sexy, successful men who steal their hearts and set their skin aflame...

Grace Felt the Heat by Kimberly Lang

A wedding planner should never mix business and pleasure, but Grace couldn't resist breaking rule number one for a hot night with her high school crush!

Eve Met Her Match by Anna Cleary

Eve hoped to make one last play for the groom-who-got-away...but instead the down-on-her-romantic-luck actress instead found herself in dark corners with his successful, seductive cousin.

Nina Tempted the Lord by Kelly Hunter

The sister of the bride needed a date of convenience and who better than her hazel-eyed, mysterious co-worker? If only Nina could keep her hands off his perfect body until she learned his true identity...

Pippa Bared All by Ally Blake

The groom proposed to her eight years earlier, but it was the steamy kiss that Pippa shared with his brother the night she left town that haunted her memories. Now she's back and sharing much more than just kisses.


Nothing was going to ruin Honey's wedding to the man of her dreams. And she has just the wedding surprise for her beloved groom!



GIVEAWAY RULES:
As part of a tour-wide giveaway the authors are offering a $40 Amazon gift card to one lucky winner!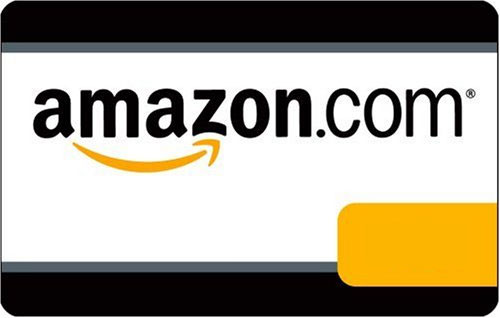 To be entered fill out the Rafflecopter form below and tell us:
W
hose story (
Grace, Eve, Nina or Pippa
) are you most interested in and excited to read? And why?
a Rafflecopter giveaway
Giveaway is open worldwide and ends on 2 June 2013!
Good Luck!