You all know how much I love

Victoria James

' stories. Whatever she writes I'll read it. Her stories are always witty, moving and so romantic *sighs* So I am very happy to tell you that her latest novel, The Rancher's Second Chance, just got released and she is here to share with you an exclusive excerpt to give you a first taste of the story, so enjoy and enter the giveaway at the end! ;-)
The Rancher's Second Chance by Victoria James

Widowed rancher Cole Forrester is all about running his family's ranch and guarding his heart. The last thing he's looking for is love, but when his little sister can't make it home to handle some of her wedding details, he's forced to entertain the event planner, Melanie Simms.

Melanie is everything he's not even remotely interested in: she's high-society, complicated, and high maintenance. But when he's stranded with her at his remote cabin in the Colorado mountains, he realizes he's seriously underestimated her. She's hiding something about her past from him, but despite everything, he finds himself falling for the last woman he ever expected, and the first woman to make him want to give his heart and risk everything...




Excerpt

"You look hotter than I expected."

Her eyes widened, and she looked over at him. Their horses were standing close together and she could almost touch his thigh. His compliments always seemed to come out of left field, and they were impossible not to physically react to. It was hard concentrating on the horse and the cowboy at the same time.

"I guess this is a good time for me to admit that this whole cowboy thing you have going on is a very good look."

His deep, rich laugh made her smile. "You do realize I'm not trying to make a fashion statement, right? This is my livelihood."

"Of course, I get that you're not dressing up in a Halloween costume," she said. "But it does work well." She tilted her head to the side and tried to hide her smile. He was fun to tease and flirt with and she enjoyed making him laugh. There always seemed to be a hint of surprise on his face when he let go and laughed.

"Mel?"

She tried not to smile as she raised her eyebrows, signaling for him to continue.

"I find you irresistible. You are insanely gorgeous and since our night together at the cabin I have thought of you all day, every day. That night ended way too soon. All I want to do is taste you, feel your body against mine. And if you have any doubt…" He paused, his brown eyes holding hers with their intensity. He took her hand in his warm one and placed it over his heart. He held it there and she squeezed her eyes shut as she felt the rapid beating of his strong heart. "If you have any doubt, know that this is what happens the second you walk into a room."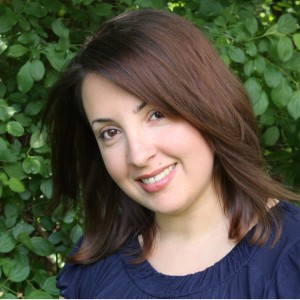 Victoria James always knew she wanted to be a writer and in grade five, she penned her first story, bound it (with staples) and a cardboard cover and did all the illustrations herself. Luckily, this book will never see the light of day again.

In high school she fell in love with historical romance and then contemporary romance. After graduating University with an English Literature degree, Victoria pursued a degree in Interior Design and then opened her own business. After her first child, Victoria knew it was time to fulfill the dream of writing romantic fiction.

Victoria is a hopeless romantic who is living her dream, penning happily-ever-after's for her characters in between managing kids and the family business. Writing on a laptop in the middle of the country in a rambling old Victorian house would be ideal, but she's quite content living in suburbia with her husband, their two young children, and very bad cat.

Victoria loves connecting with readers, you can find her online at
GIVEAWAY RULES:
Victoria has generously offered one $10 Amazon Giftcard + a copy of
The Best Man's Baby
to a lucky commenter!
To be entered just leave a comment and tell us about
a favourite story of yours featuring a wedding planner, be it in a novel or a movie.
Giveaway is open worldwide and ends on 21 March 2014!
Good luck!