Today I have the pleasure of welcoming back to Ex Libris,
Robyn DeHart
, who is celebrating the release of her latest book:
The Temptations of Anna Jacobs
, the second novel in her
Dangerous Liaisons
HR series. Robyn is here to share some fun facts about the story and you can even win some great prizes at the end.
:-)
Thanks for participating in my blog tour and hosting me today. I'm so thrilled to share with readers all about my latest release,
The Temptations of Anna Jacobs
. It's the second book in my
Dangerous Liaisons series
, all about the Jack the Ripper killings, well, if he'd continued his spree after those initial victims.
Today I want to share 5 Fun Facts about the book
1. One of the cool things about writing Anna is that she's a medical student. I'm always fascinated by women who bucked the system and struck out on their own despite convention. The London School of Medicine for Women started in the 1870's, but it was far from acceptable for women to become physicians. Not only that, but I got to buy the cutest stethoscope charm for my book charm bracelet.
2. While Drew was studying the original notes for the first Ripper victims, I totally creeped myself out and had to stop writing until The Professor got home that evening.
3. Writing a recovering alcoholic was quite challenging especially since in that time period they wouldn't have recognized addiction the way we do today. So I had to deal with Drew's issue delicately without having it overtake the book and suck all the romance out of the room, but I also hope I did his struggles justice.
4. The first scene I thought of when plotting this book was the one where Anna confronts Drew at the theatre. I imagined her sassy and mouthy and wearing a smoking red dress and I knew that Drew would be utterly entranced by her.
5. Readers will be pleased to know that Alex and Mia make a few appearances in Drew and Anna's book.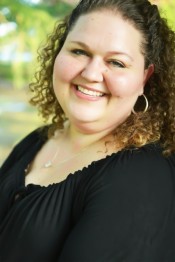 National Bestselling author, Robyn DeHart's novels have appeared in the top bestselling romance and historical romance lists. Her books have been translated into nearly a dozen languages. Her historical romantic adventure series, The Legend Hunters, were not only bestsellers, but also award-winners, snagging a Reader's Crown and a Reviewer's Choice award. She had three releases in 2013 and 2014 will see four more, all set in the popular historical romance Regency and Victorian eras.

Known for her "strong dialogue and characters that leap off the page" (RT Bookclub) and her "sizzling romance" (Publishers Weekly), her books have been featured in USA Today and the Chicago Tribune. A popular writing instructor, she has given speeches at writing conferences in Los Angeles, DC, New York, Dallas, Nashville and Toronto, among many others.

When not writing, you can find Robyn hanging out with her family, husband (The Professor) a university professor of Political Science and their two ridiculously beautiful and smart daughters, Busybee and Babybee as well as two spoiled-rotten cats. They live in the hill country of Texas where its hot eight months of the year, but those big blue skies make it worth it.

Robyn lives in Texas with her brainy husband, two precocious little girls and two spoiled cats. You can find Robyn online at The Sisterhood of the Jaunty Quills or Peanut Butter on the Keyboard, and also on
The Temptations of Anna Jacobs by Robyn DeHart

Book #2 in the Dangerous Liaisons series

Love and justice…

When Drew Foster is released from prison, he doesn't much care about salvaging his soiled reputation. Though he's working undercover, everyone in Victorian London believes him guilty of the Jack the Ripper murders and that his brother paid for his "innocence."

Despite her genteel upbringing, Anna Jacobs is intent on finishing medical school and becoming a physician. Society's ridicule has never bothered her, but when her brother, the Yard's best detective, is scorned for letting Drew go, she confronts the one man who can set the record straight at a ball. She certainly doesn't count on the rogue being dashing and handsome, nor on him stealing a passionate kiss.

Anna's brazen contempt for his dangerous reputation captivates Drew, but he is harboring secrets that make him unfit to court any proper woman. As he finds himself an outsider among his colleagues at Scotland Yard, the feisty beauty offers up her medical knowledge to assist him on the case. But when the real killer returns to London to continue his reign of terror, can Anna find safety in Drew's arms?





Robyn DeHart is giving away a Victorian Necklace and a $25 Gift Card (Amazon or Barnes & Noble) to a lucky reader!

To be entered just fill out the Rafflecopter form below: