Please give a warm welcome to Sarah Ballance, who stops by Ex Libris on her tour celebrating the release of An Unexpected Sin, Book #2 in her Sins of Salem series! Read on and don't forget to enter the giveaway at the end.
5 Fabulous Excuses to Write a Book
by Sarah Ballance
If you've considered writing fiction or just want a glimpse into the mindsets of those of us who do, brace yourself. While I certainly won't claim to speak for everyone, I dare say most authors can relate to at least one of these really good excuses to write a book.
1. You want to get away from it all, and you want to do it now. Yep, that's right. No packing, no passports, and no screaming baby next to you on the plane. First pick your destination, then whip yourself up the perfect companions because whether you're jonesing for a new location or a new way of life, you can achieve it through your characters. You're literally writing your own ticket.
2. You can carry out your evil plots without consequence. No, really, think about it. That thing you've always wanted to do (don't look at me for suggestions…you're not getting me into trouble!) may not be something you'd ever do in real life, but you can put your characters up to almost anything. Even better…you'll get to rescue them at the end. It may not be the same thing as kicking it in real life, but trust me, you'll experience it all the same.
3. You get a do-over. Ever had a moment in which you wish you'd said or done something differently? Or thought of the perfect comeback an hour (or a minute) too late? Give it a rewind! Set your characters up, then let the zinger fly. You'll feel better…I know you will.
4. You like stress, prematurely gray hair, copious amounts of coffee, and manuscripts lit up like a Christmas tree by an editor who probably doesn't wear horns, but almost certainly will cackle at least once during the process. (Although I admit my editors have been freaking amazeballs, and they can cackle at me all they want because THEY ROCK.)
5. You'll accomplish something major. Seriously, writing a book is no easy undertaking, and it's one of the few accomplishments that stick. (Unlike when I do the laundry or wash the dishes, because I have six kids and ERMAGERD.) No matter what else happens in your life, nothing will ever take away the fact that you wrote a book. And the really amazing part is that odds are you're going to want to write another one…because you're awesome like that.
Want a little inspiration? Check out
AN UNEXPECTED SIN
at a special 99 cent introductory price, then head right back here to enter my $50 giveaway. (That will buy a whole lotta coffee and books, y'all, so get in there!)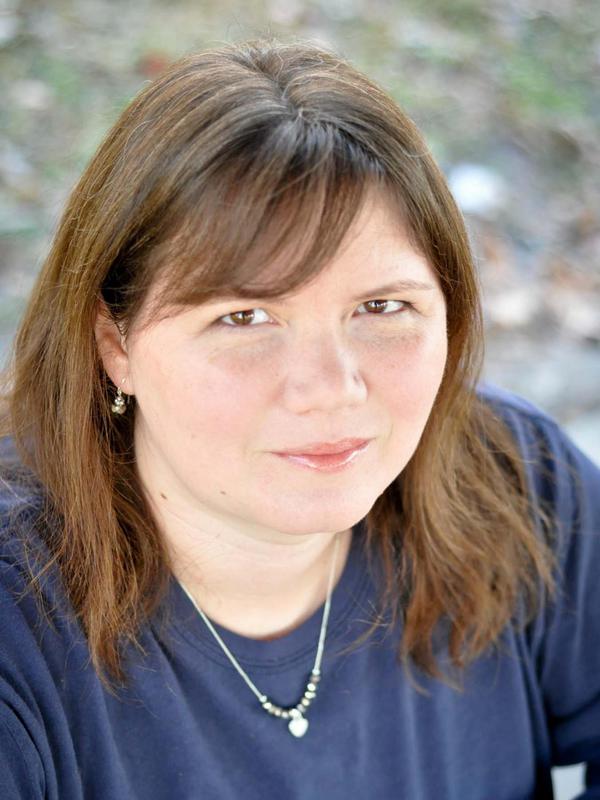 Sarah Ballance is a multi-published author of contemporary, historical, and supernatural romance and romantic suspense. She's been married to her own romantic hero for what he calls a "long, long time" (and no, he'll never hear the end of saying that). Together they have six children ... and clearly too much time on their hands. She currently writes for Entangled and has upcoming releases from both Entangled and Samhain Publishing.



Salem, Colonial




The moment the stranger's dark eyes meet hers, Anne Scudder's world is immediately overthrown by chaos. That single flare of desire is immediate, driving away all notions of propriety. Instead, Anne is consumed with sinful thoughts—ones that no unmarried girl should ever have for a man who isn't her husband…




But Josiah Cromwell is no stranger.




It's been six years since Josiah stole kisses from Anne, his best friend's younger sister. Six years since Josiah left after his best friend's death, burdened by the knowledge that he was responsible for destroying Anne's family. Now he's returned to claim the woman he can't live without. But even as their desire threatens to consume them both—body and soul—the dark workings of suspicion and witchcraft are afoot.

Because in Salem, too much passion can lead a woman to ruin… and condemned to death.



GIVEAWAY RULES:
To be entered just fill out the Rafflecopter form below: