Stella: Hi Delilah, welcome to Ex Libris! Congrats on your latest release, Night of Pleasure, which is Book #4 in the School of Gallantry series. Could you give those readers a short introduction to the series who aren't up to date? What is the series about and how is it different from your other ones?
Delilah:
Hi Stella! Thank you so much for having me! So thrilled to share this series.
The School of Gallantry Series
is held together by a school led by a retired, elderly French courtesan who educates men in the topic of love and seduction back in the year of 1830. Sounds outlandish? It's not! It's based on real history. I got the idea when I was reading more about the life of courtesan Ninon de L'Enclos who had a so-called 'school' where she and her aristocratic boys would gather to discuss life, love and sex. I'm having a blast writing this series. I'm having so much fun, in fact, that I've decided to funnel this series into my upcoming
Whipping Society Series
that will further expand the world. While all of the books in the
School of Gallantry Series
can be read by themselves, what I love to do with my stories is create each book as a puzzle piece to better understand the world I'm creating. Each book expands a reader's view of what they thought they knew. The books all overlap, some happen at the same time (with flipped viewpoints depending on the book your reading), some jump forward in time and some jump backward in time. But the more you read, the more you'll know about the world. They're all sexy and funny, but in the end, they all range in different tones.
Stella: And can you tell our readers what they can expect of Night of Pleasure?
Delilah:
Night of Pleasure
is about the charming Viscount Banfield who is smitten with his fiancée to the point of being stupid. The fact that it's an arranged marriage lends a different angle. Instead of taking the route of an arranged marriage where the couple can't stand each other, I took it to the other extreme. The hero adores his fiancée to the point of him not knowing what to do with himself. It made for a hilarious, quirky relationship. The heroine, Clementine Grey, is overwhelmed by all the attention and is usually the quiet girl who prefers to be independent. His extreme adoration helps her grow her own passions while teaching him something he never quite had: patience.
Stella: Could you give us an introduction of the hero/heroine?
Delilah:
Clementine Henrietta Grey:
Long black hair, blue eyes, 5' 4". She is an American. She is shockingly modern for her era not just in her way of thinking but in the fact that she is a smoker. Her father is worth millions. He is the Astor of his era in 1830, which lends to Clementine's progressive thinking.
Derek Charles Holbrook, Viscount Banfield:
Golden brown shoulder length hair he ties into a queue, brown eyes, 6'. He is a Viscount who is engaged at seventeen to marry an American girl he fell in love with before he even knew they were engaged. Loves spicy candy and is all about having a good time.
Derek stood, dug out his tin of amber mints, and flicked it open. He held it out to her. "Keep it to one. They're very strong but well worth the unexpected bite." It was the ultimate test. If she could handle the heat of his candy, she could handle him.

Miss Grey peered down at the small tin that hosted the remaining amber hard candies. "What are they?"

"If ginger and licorice ever fell madly in love and married, their children would look exactly like this. It's an acquired taste." And yes, he was also referring to himself.

She leaned in and lifted her gloved finger above the tin as if to take one, but edged her fingers back and quickly lowered her hand. "I really don't care for spiced candies. They usually overwhelm me. I prefer simple candies. Plain sweets. Do you have any honey sticks?"

Honey sticks? This one desperately needed some excitement in her life. And he was more than willing to give it. "I'm sorry, love, but I don't do honey sticks. Plain sweets do nothing for me. In my opinion, being overwhelmed is far better than being underwhelmed." He edged in closer until their faces were only two hands apart and her skirts brushed his trouser-clad thighs. The fullness of those lips taunted him as he rattled the candies in the tin. "I can assure you, it's worth trying." He held her gaze. "I promise you'll never be the same."

Her lips parted as she lowered her gaze back to the candies and perused each one as if they were different, even though they were the same. "I suppose I don't mind trying one. How strong are they?"

"Your very knees will wobble." He took one out of the tin with his bare fingers and brought it to her mouth, gently tucking it between those already parted lips. "Now imagine me crawling onto your tongue." He pushed it in, letting her moist lips graze the tip of his finger.

Her eyes widened.

Ah, yes. That was the reaction he was hoping for. He grinned, clicked the tin shut and put it into his pocket. Holding her gaze, he sucked on the finger her lips had touched, trying not to be too obvious about it, and asked, "What do you think?"
Stella: And now let's ask some questions to the heroine and hero: Clementine, Derek. If you had to introduce each other, what 3 words would you use to describe the other?
Derek:
Stunning, intelligent and…perfect (when she isn't reserved).
Clementine:
Dashing, giving and…passionate (which he is).
Stella: What is the quality that you like the most in the other and the one that drives you up the wall?
Derek:
*glances at Clementine* I love everything about her. Well…except for that part when she refuses to admit that she loves everything about me.
Clementine:
*glances at Derek* I love how he is always so willing to wear his heart on his sleeve. It's charming and adorable. BUT…he sometimes pushes too hard. He wants everything done his way.
Stella: What was your first fight about?
Derek:
*clears his throat* We don't fight.
Clementine:
*rolls her eyes* Yes, of course, we fight. But we always resolve it. Isn't that what respectable people do? *taps chin* Our first fight would have to be when I decided I wasn't ready for marriage even though we were engaged. That caused a lot of tension between us. A LOT.
Stella: Was there a specific moment you realized "wow, I just love that person!"? (only if it's not spoilerish and if there was such a specific event, up to you if you'd like to share)
Derek:
When she showed up at the church. I know she did it for me. And it made me truly and deeply love her.
Clementine:
When Derek was willing to set aside his own pride in an effort to genuinely understand me. I knew even before then that I loved him, but his willingness to genuinely listen to my fears made my heart become completely his.
Stella: If you could have a literary crossover, who would you choose to be your best friends?
Derek:
*sits up* Sir Percy Blakeney from the
Scarlet Pimpernel
. He and I could fence villains together!
Sir Percy Blakeney
Clementine:
*holds up a prim finger* Fanny Price from
Mansfield Park
. She and I would completely understand each other. In fact, I would make her more than a best friend. I would make her into my sister.
Fanny Price
Stella: Delilah, can you share with us some little secret trivia connected to the writing of Night of Pleasure (a scene/character that did not end up in the final version, a real person inspiring a character, scene, etc.)?
Delilah:
There is a scene in the book where the hero's brother shows off his arm with a certain word burned into his skin ('Mentula' which is a Latin word for 'Penis'). I knew a guy back in college who had his girlfriend burn a similar word into his arm. It's where I got the idea from. It still cracks me up just thinking about it. I knew I had to write it into a book.
Stella: Also, I'm curious what scene/character was a favourite of yours to write?
Delilah
: My favorite scene actually happens in the beginning to the book, when the hero offers gingered mints to the heroine with one purpose in mind: to make out with her. It's exactly how a teenage boy would think and I just played with all the scenarios in my head as to what a historical guy would try to do to make the moves on a girl in a 'respectable' setting.
Stella: Would you like to tell us about what we can expect next from you? (Either in the School of Gallantry series or any other project?)
Delilah:
My next book is the last book in this
School of Gallantry series
,
MASTER OF PLEASURE
. It will be a bridge to my upcoming series,
The Whipping Society
that will further expand the world. I'm super excited to write Lord Brayton's story. His backstory is intense and will lend to an equally intense relationship with the heroine that will change his twisted life and make him into who he always wanted to be: the guy next door. I can't wait to finish it!
Delilah Marvelle is the winner of the Reviewer's Choice for Best Sensual Historical Romance of the Year and had Booklist name her historical romance 'Forever and a Day' one of the TOP 10 Romances of the year. When she isn't writing, she's digging through inappropriate research books that include anything in history having to do with courtesans, brothels, sexual contraptions that were never properly used and other fascinating forms of dirty history that never made it into college textbooks. You can visit her at her website at www.DelilahMarvelle.com

To know even more about Delilah, visit her website and read the 28 fun facts about her.
You can find her at her website / blog / Facebook / Twitter / Goodreads



Book #4 in the School of Gallantry series

An arranged marriage is daunting, but not as daunting as seducing a spouse whose passions you do not understand...

Derek Charles Holbrook, Viscount Banfield, knew his fate since he was seventeen when his father announced his union to the beautiful but mysterious American girl by the name of Miss Grey.

To protect the troubled estate, Derek submits to his father's wishes, not realizing he's about to entangle himself in a hell of a lot more than marriage.

Miss Clementine Henrietta Grey may be worth millions, but not a single coin has ever bought her a smidge of happiness. When she marries the charasmatic and dashing Viscount Banfield, whose only strife in life appears to be the uneven seams in his coat, she finds that siring the heir he wants requires far more than her heart is prepared to give.

Unable to seduce his overly-serious and reluctant wife, Derek realizes his dreams of creating a loving family has turned into a nightmare. But with the unexpected assistance of a retired courtesan and her outrageous school, Derek and Clementine discover that passion is a language spoken not just from the body, but from the mind, heart and soul.



GIVEAWAY RULES:
Delilah has generously offered
a $5 USD Amazon gift card
to a lucky winner!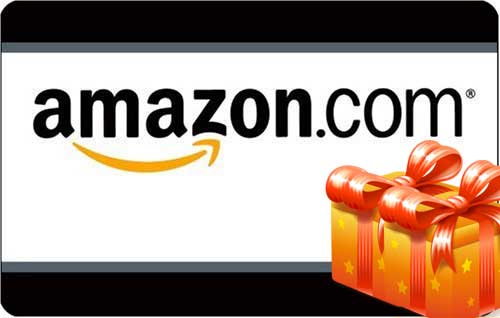 To be entered in the giveaway just leave a comment and tell us about
one of your favourite arranged marriage stories
, be it a movie or a novel!
Giveaway is open worldwide and ends on 11 April 2014!
Good luck!